Amundi, Europe's largest asset manager[1] and a pioneer in responsible investing, is delighted to announce the expansion of its ESG ETF range with the listing of two additional Emerging Market ESG ETF building blocks on the London Stock Exchange.  Both ETFs have been developed and launched in collaboration with the global asset manager AllianceBernstein.
The Amundi MSCI Emerging ex-China ESG Leaders Select UCITS ETF DR and the Amundi MSCI China ESG Leaders Select UCITS ETF DR provide exposure to broad Emerging Markets ex-China and Chinese equities, respectively.
In line with investor demand, these new ETFs incorporate ESG criteria and are classified as Article 8 under SFDR regulation. They both:
Apply exclusion filters on companies involved in controversial activities including tobacco, weapons and thermal coal;
Implement a best-in-class approach by selecting the top 50% of companies in each sector by ESG score
With a competitive OGC[2] of 0.35%, these complementary ETFs represent an important extension to the Amundi range of ESG ETFs, offering investors cost-effective and sustainable exposure to broad emerging markets and China.
Amundi has a long history of working with clients to develop solutions to meet their needs.  For AllianceBernstein, ESG is integrated in over US $456 billion of assets managed[3]. Partnering with Amundi to add core emerging market equity ESG exposures was an important step in responding to the growing demand for more sustainable investment solutions.

David Hutchins, Portfolio Manager of Multi Asset Solutions at AllianceBernstein, commented: "Integrating consistent ESG considerations into all of our investments within our multi-asset portfolios, including our target date funds widely used by UK DC plans, is fundamentally important to the way we and our clients think. In addition, we no longer think that China should be considered as an emerging market and a more sophisticated approach is needed to the world's second largest economy which increasingly shares little in common with the emerging markets it is often bucketed with. We are proud to be partnering with Amundi for this venture and look forward to working with the team there."
Gaëtan Delculée, Global Head of ETF, Indexing & Smart Beta Sales, Amundi, said: "We are delighted with our partnership with AllianceBernstein, which illustrates our commitment to providing ongoing dialogue with clients and responding to their individual needs. As a dedicated partner and responsible investing leader, we believe it is incumbent upon us to guide and support our clients throughout their ESG journey."
Further information about Amundi ETF can be found on the amundietf.com website.
ENDS
Footnotes
Source IPE "Top 500 asset managers" published in June 2021 and based on AUM as of end December 2020
Ongoing charges: Ongoing charges - annual, all taxes included. The ongoing charges represent the charges taken from the fund over a year. Until the fund has closed its accounts for the first time, the ongoing charges are estimated. Transaction cost and commissions may occur when trading ETFs
Source: AllianceBernstein
Contact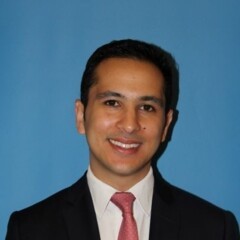 Jaïs Mehaji
UK - International Press Relations
Document
download.success
Unfortunately, it seems that we had a small technical problem. Can you try your luck again?
About Amundi
About Amundi
Amundi, the leading European asset manager, ranking among the top 10 global players[1], offers its 100 million clients - retail, institutional and corporate - a complete range of savings and investment solutions in active and passive management, in traditional or real assets. This offering is enhanced with IT tools and services to cover the entire savings value chain. A subsidiary of the Crédit Agricole group and listed on the stock exchange, Amundi currently manages more than €1.9 trillion of assets[2].
With its six international investment hubs[3], financial and extra-financial research capabilities and long-standing commitment to responsible investment, Amundi is a key player in the asset management landscape.
Amundi clients benefit from the expertise and advice of 5,400 employees in 35 countries.
Amundi, a trusted partner, working every day in the interest of its clients and society
Footnotes
^ [1] Source: IPE "Top 500 Asset Managers" published in June 2022, based on assets under management as at 31/12/2021