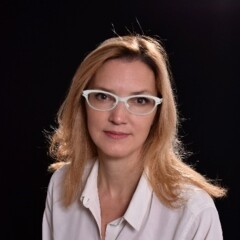 Caroline Le Meaux
Head of ESG Research, Engagement, and Voting policy at Amundi
Caroline Le Meaux joined Amundi on July 1st, 2019 and takes the responsibility of the ESG Research, Engagement and Voting team. She was previously head of the long-term investment department at the pension division of Caisse des Dépôts et Consignations (CDC) which is the fiduciary manager of several French pension funds including Ircantec and RAVGDT. She was notably in charge of the SRI strategy, ESG and climate policy. Before that, she was director of investment at FRR Fonds de Réserves des Retraites from 2011 to 2014. She was formerly fund manager at BNPPAM, managing Small and Mid-Caps European equities and has been head of quantitative analysis for European equities.
Caroline Le Meaux began her career at Paribas Asset Management; she is a CFA (Chartered Financial Analyst) and is a graduate of Paris IX Dauphine University.
About Amundi
About Amundi
Amundi, the leading European asset manager, ranking among the top 10 global players[1], offers its 100 million clients - retail, institutional and corporate - a complete range of savings and investment solutions in active and passive management, in traditional or real assets.
With its six international investment hubs[2], financial and extra-financial research capabilities and long-standing commitment to responsible investment, Amundi is a key player in the asset management landscape.
Amundi clients benefit from the expertise and advice of 5,400 employees in 35 countries. A subsidiary of the Crédit Agricole group and listed on the stock exchange, Amundi currently manages nearly €1.9 trillion of assets[3].
Amundi, a trusted partner, working every day in the interest of its clients and society
Footnotes
^ [1] Source: IPE "Top 500 Asset Managers" published in June 2022, based on assets under management as at 31/12/2021