SBIMF, the joint venture between SBI, India's premier and largest bank[1], and Amundi, Europe's leading asset manager[2] launched the SBIMF Balanced Advantage Fund in August and achieved an all-time record for net sales for any new active Fund in the Indian market, raising over $2 billion in fourteen days[3].
The fund is a multi-asset fund which aims to provide investors with an opportunity for long term capital appreciation through the capture of the potential upside and limitation of the downside in volatile equity markets through the use of proprietary indicators.
This success comes on top of SBIMF's outstanding development over the past 5 years, outpacing the market and becoming by far the leader in the Indian asset management industry, with a 15.7% market share in Mutual Funds and total assets of $178bn[4].
SBIMF has an asset management background dating back to 1987. Today, the joint venture brings together the extensive distribution capacity of SBI's network in India with Amundi's international experience.
Mr. Dinesh Kumar Khara, Chairman SBI, commented, "With the launch of its innovative Balanced Advantage Fund, SBIMF has convinced over 140.000 new investors in a very short timeframe. SBI played a key role in this success through its capacity to leverage the extensive reach of its vast banking network and deep knowledge of the Indian investment market."
Mr. Fathi Jerfel, Global Head of Retail Partners, Amundi, added, "With this latest success, SBIMF confirms its undisputed leadership in the Indian asset management industry. Amundi is extremely proud to be SBI's strategic partner and to be associated with SBIMF's remarkable success."
Mr. Vinay Tonse, Managing Director and CEO of SBIMF, commented, "I would like to compliment and thank all the teams at SBIMF and partners as well as the consistent support of SBIMF's parent companies, who have made this latest fund launch such an outstanding success. I am confident that SBIMF has the potential to continue its impressive growth momentum by offering quality investment products and innovative investment solutions tailored to the needs of all Indian investors."
Footnotes
Source Fortune Global 500 List, June 2021
Source: IPE "Top 500 Asset Managers" published in June 2021, based on assets under management as at 31/12/2020
Source: Computer Age Management Services (CAMS), a SEBI registered Registrar and Transfert Agency for Indian AMC as of 31 August 2021 (https://www.camsonline.com/about-cams/overview/overview)
Association of Mutual Funds in India - AMFI 30.06.2021
State Bank of India (SBI) a Fortune 500 company, is an Indian Multinational, Public Sector Banking and Financial services statutory body headquartered in Mumbai. The rich heritage and legacy of over 200 years, accredits SBI as the most trusted Bank by Indians through generations.
SBI, the largest Indian Bank with 1/4th market share, serves over 450 million customers through its vast network of over 22,000 branches, 62,617 ATMs[1], with an undeterred focus on innovation, and customer centricity, which stems from the core values of the Bank - Service, Transparency, Ethics, Politeness and Sustainability.
The Bank has successfully diversified businesses through its various subsidiaries i.e SBI General Insurance, SBI Life Insurance, SBI Mutual Fund, SBI Card, etc. It has spread its presence globally and operates across time zones through 229 offices in 31 foreign countries1.
Growing with times, SBI continues to redefine banking in India, as it aims to offer responsible and sustainable Banking solutions.
Footnotes
Source SBI: figures as at 09/08/2021 (https://sbi.co.in/web/about-us/about-us)
SBI Funds Management Pvt. Ltd. (SBIFMPL), the asset management company of SBI Mutual Fund, is a Joint Venture between State Bank of India (SBI), India's premier and largest bank, and Amundi, Europe's leading asset manager.
SBIFM is the Investment Manager for all SBI Mutual Fund products including Alternative Investment Funds. It also provides Discretionary, Non-Discretionary and Advisory Portfolio Management Services to various categories of Investors.
A pioneer of ESG investing in India, SBIFM was the first fund house to sign the CFA Institute Asset Manager Code of Conduct and is also a signatory of the United Nations Principles for Responsible Investment (PRI).
With 34 years of fund management experience and $190bn in assets under management[1], SBI FM is the leading fund provider in the Indian market, offering quality investment solutions for both retail and institutional investors.
Footnotes
https://www.camsonline.com/about-cams/overview/overview Source : SBIFM, figures at 30 September 2021
Contact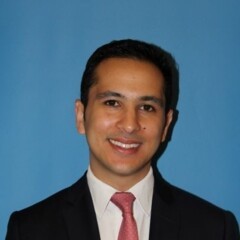 Jaïs Mehaji
UK - International Press Relations
About Amundi
About Amundi
Amundi, the leading European asset manager, ranking among the top 10 global players[1], offers its 100 million clients - retail, institutional and corporate - a complete range of savings and investment solutions in active and passive management, in traditional or real assets.
With its six international investment hubs[2], financial and extra-financial research capabilities and long-standing commitment to responsible investment, Amundi is a key player in the asset management landscape.
Amundi clients benefit from the expertise and advice of 5,400 employees in 35 countries. A subsidiary of the Crédit Agricole group and listed on the stock exchange, Amundi currently manages more than €1.9 trillion of assets[3].
Amundi, a trusted partner, working every day in the interest of its clients and society
Footnotes
Source: IPE "Top 500 Asset Managers" published in June 2022, based on assets under management as at 31/12/2021
Boston, Dublin, London, Milan, Paris and Tokyo
Amundi data including Lyxor as at 30/06/2022