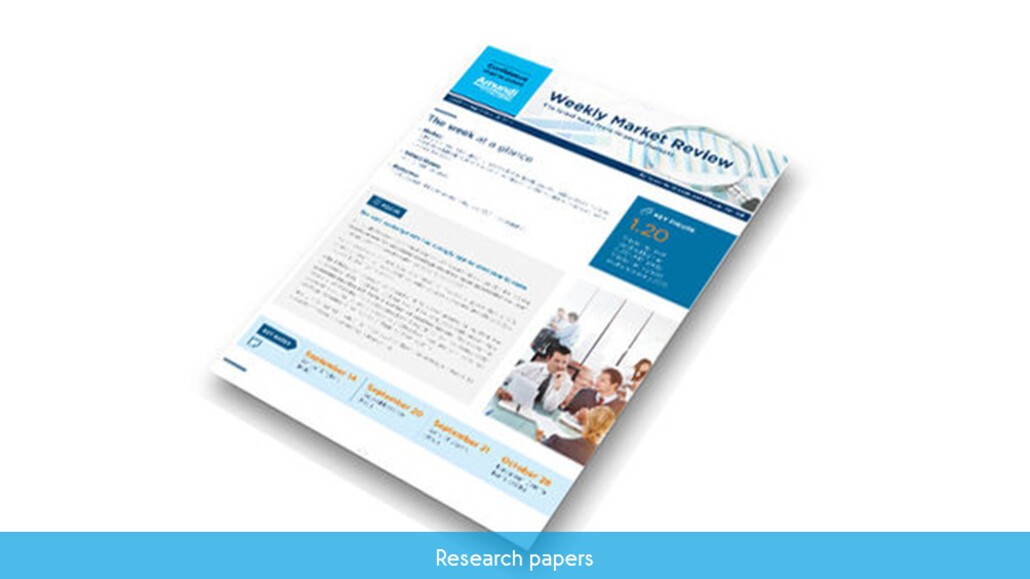 The appointments: The appointment of Christine Lagarde as President of the ECB and the proposal to appoint Ursula Von der Leyen as President of the European Commission are undoubtedly among the best possible compromises, because these are two women of great experience, both very much in favour of strengthening the European Union. It is very clear that the political dimension has taken over from the technocratic dimension. This is a significant development for European institutions, but it is still too early to draw any conclusions.
Key implications for the Eurozone: The Commission's role will inevitably become more political. For instance, trade negotiations with the rest of the world will take centre stage. The 2021-2027 multiannual financial framework (MFF) currently being negotiated is key for the Eurozone's development. A common budget with stabilisation properties is unlikely, but there is broad consensus about the Capital Markets Union (CMU). This would make it possible to better manage the abundant savings of the Eurozone (excess savings on investment amounted to €340bn in 2018) towards concrete investment needs such as the energy transition, digital innovation and the development of SMEs. It would also facilitate macroeconomic adjustment in the Eurozone.
Key implications for the ECB and monetary policy. At the ECB level, Lagarde should act in continuity with Draghi. In addition, during the next financial crisis, the ECB and governments will have to work in close cooperation and Lagarde is very used to talking to heads of state. On the monetary front, against a backdrop of a weakening economic outlook in the EZ and low inflation, we believe that the ECB will not hesitate to cut its key rates if the Fed cuts rates significantly and/or if the euro appreciates. As a result, we expect the ECB's guidance to change to mention explicitly that rates could be lowered. Finally, we expect the ECB to announce in September a new QE programme targeting corporate bonds. The ECB intends to do "whatever it takes" to avoid a crisis in the EZ.
Opportunities for fixed income investors: At today's yield levels, market participants are now quite sensitive to any better economic announcement. With central banks now dovish, we do not predict a significant increase in yields; we rather anticipate a continuation of the hunt for premium by investors. In this hunt, with Italy avoiding the excessive deficit procedure (EDP), taking a negative view on this country could be quite costly; investors should prefer neutrality with a flattening stance. In the search for higher yield, the subordinated corporate segment is a solution that could offer attractive premiums, with good quality, low duration risk and pretty good liquidity. We reiterate that fixed income markets continue to offer a number of opportunities, notably in the long end of sovereign curves, with flattening trades and credit not being at historical lows, etc. In addition, should central banks become more involved, we should see less spread dispersion in the investment grade universe, which may represent a strong call for the credit value factor.
Expert
Head of Macro Policy Research
Didier joined Amundi in 2010 as Head of Fixed Income and FX Strategy and was appointed Co-Head of the Strategy and Economic Research team in 2011, Head of Macroeconomic Research in 2017 and He[...]
Read more
Contact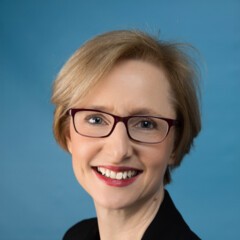 Jeannette Spears
International Press Relations
Document
download.success
Unfortunately, it seems that we had a small technical problem. Can you try your luck again?
About Amundi
About Amundi
Amundi, the leading European asset manager, ranking among the top 10 global players[1], offers its 100 million clients - retail, institutional and corporate - a complete range of savings and investment solutions in active and passive management, in traditional or real assets. This offering is enhanced with IT tools and services to cover the entire savings value chain. A subsidiary of the Crédit Agricole group and listed on the stock exchange, Amundi currently manages more than €1.9 trillion of assets[2].
With its six international investment hubs[3], financial and extra-financial research capabilities and long-standing commitment to responsible investment, Amundi is a key player in the asset management landscape.
Amundi clients benefit from the expertise and advice of 5,400 employees in 35 countries.
Amundi, a trusted partner, working every day in the interest of its clients and society
Footnotes
^ [1] Source: IPE "Top 500 Asset Managers" published in June 2022, based on assets under management as at 31/12/2021