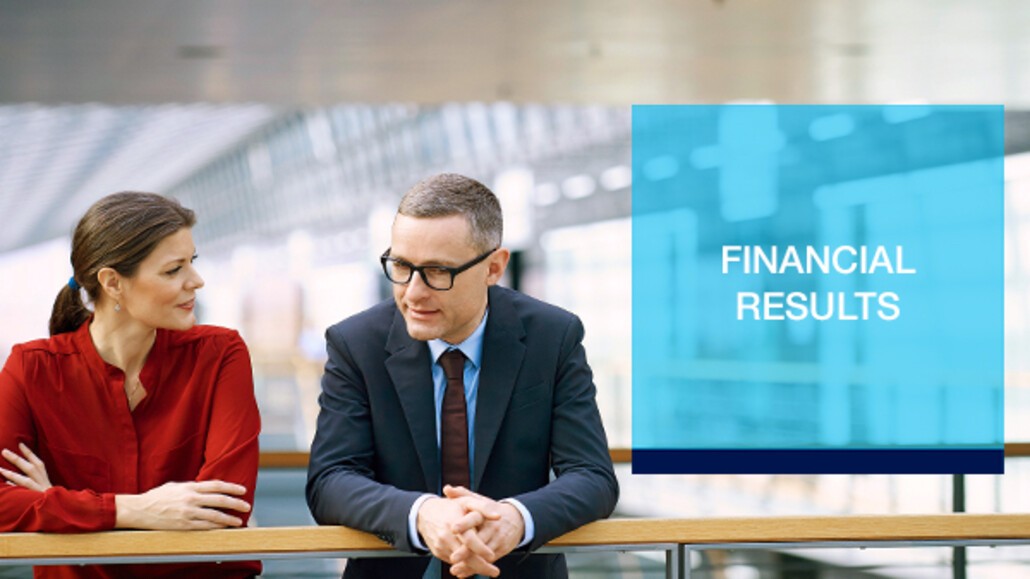 Strong net inflows (+€62bn) and significant growth of earnings (+7.7% at €568m)
Amundi's Board of Directors met on 9 February 2017 to review the financial statements for the fourth quarter of 2016 and for 2016 as a whole[1].
Commenting on the results, Xavier Musca, Chairman of the Board of Directors, said:
"All business activity and profit targets announced during Amundi's IPO in November 2015 were achieved in 2016. In addition, the acquisition of Pioneer Investments, which should come into effect at the end of the first half of 2017, will bolster Amundi's leading position in Europe."
Yves Perrier, Chief Executive Officer, added:
"The 2016 results confirm the profitable growth trend Amundi has demonstrated since it was created. The acquisition of Pioneer Investments will reinforce its business model and its development potential by strengthening its areas of expertise and its distribution ability in order to serve its individual and institutional clients."
Business activity: strong net inflows in 2016, especially in the 4th quarter
2016 confirmed a powerful growth trend despite a market environment that is full of contrasts and generally unfavorable for business. After some volatility and a decline early in the year (macroeconomic concerns, Brexit vote), equity markets recovered in all regions during the second half. In fixed income markets, rates fell during the first nine months of the year, but began to climb back up in the fourth quarter.
In 2016, Amundi's assets rose by + 9.9% to 1,083 billion, under the combined effect of strong inflows (+€62.2bn, i.e. 6% of assets at the beginning of the period), a favourable market effect (+€21.8bn) and a positive scope effect (+€13.6bn) related to the integration of KBI GI and Crédit Agricole Immobilier's real estate management activities (CAI Investors).
Amundi's net inflows (+€62.2bn) are above the annual target[2], thanks to a development strategy based on the diversity of its markets, its areas of expertise and its broad geographic presence. Net inflows are well balanced between the retail (56% of the total) and Institutional (44% of the total) client segments. Amundi's net inflows for open-ended funds are ranked No. 2 in Europe[3].
Strong Retail inflows for medium/long-term assets
In 2016, net inflows for the Retail segment (+€34.7bn) remained high, due to the development of the international retail business (primarily Asian joint ventures), strong inflows from third-party distributors and a recovery in French retail activity.
The French networks experienced positive net inflows (+€2.0bn) on medium/long-term assets. This was driven primarily by the success of real estate funds (OPCIs, SPCIs).
The international networks and Joint Ventures posted solid net inflows (+€25.4bn). For Joint Ventures, net inflows continued their steep ascent in 2016, reaching +€24.8bn, primarily in medium/long-term assets. They are particularly high in China and India. As a result, JVs represented 32.4% of Retail assets at end-2016, vs. 27.8% at end-2015. Inflows from partner networks were positive in Italy and the Czech Republic. In contrast, they were negative in Japan due to an unfavourable market environment.
Third-party distributors continued to experience a strong sales trend, with net inflows of €11.9bn, almost equivalent to the figure for 2015. Inflows were particularly concentrated on the European market.
Buoyant development of Institutional business
In 2016, net inflows for the institutional segment remained significant at €27.5bn. All client segments (pension funds, central banks, sovereign wealth funds and Corporates) contributed to this trend.
High-quality net inflows driven by all asset classes
Net inflows in 2016 primarily consisted of medium/long-term assets (73% of the total). Inflows were steady throughout the year, although they did accelerate in the second half.  All areas of expertise contributed to this high level of inflows, especially bonds (+€22.7bn), equity (+€9.6bn) and multi-asset portfolios (+€7.8bn). Inflows for real[4] and alternative assets (+€5.4bn) doubled with respect to 2015, primarily due to the commercial success of real estate funds (+€3bn).
In addition 2016 was marked by the rapid growth of passive investment (ETFs, index investment, smart beta), for which net inflows amounted to +€7.9bn, with a strong contribution from ETFs (+€4.2bn).
Treasury products recorded high inflows (+€16.8bn, i.e., 27% of the total, with a strong contribution from long-term treasury).
In 2016, net inflows were still mostly driven by the international market
From a geographic perspective, net inflows outside of France represented +€46.3bn, i.e. 75% of total inflows, which confirmed the international market as a driver of steady growth.  International assets under management amounted to €310bn, i.e. 29% of the Group's total assets. International inflows were evenly split between the various regions:
In Asia (+€27.2bn in inflows), JVs experienced a powerful sales trend (+€24.8bn);

In Europe outside France (+€17.6bn), inflows were evenly divided between various countries, with particular success in Italy, Benelux and Germany.
In the 4th quarter, medium/long-term inflows were very high
Net inflows were strong in the 4th quarter of 2016, reaching +€23.1bn. They were particularly high for medium/long-term assets (+€19.7bn, i.e. 85% of the total). The market effect was negligible. The positive scope effective (+€5bn) was due to the integration of CAI Investor assets (a real estate manager that has strengthened Amundi's expertise in this booming asset class). In the French networks, inflows for medium/long-term assets have accelerated (+€1.5bn).
Continued earnings growth in 2016
2016 earnings came in above target
2016 was marked by renewed growth of the net income Group share, which rose to €568m, up significantly (+7.7% vs. 2015[5]), demonstrating Amundi's ability to deliver steady earnings in uneven markets.
Note:
-       Net revenue up by +1.2% (to €1,677m). Net asset management revenue proved resilient, growing by +1.4% thanks to an increase in net commission income (+3.1%) related to the expansion of assets under management. Performance fees maintained a good level in 2016 (€115m, i.e. -16.7%) in a market context that was less favourable than it was in 2015.
-       Strict control of operating costs (€878m, i.e. +1.1% vs. 2015), which are evolving in line with net revenue.
-       Consequently, the cost-to-income ratio was almost stable (52.3%) and gross operating income amounted to €800m, i.e. +1.4% vs. 201511.
-       The net income Group share, which benefited from reduced income tax, grew by +7.7%11.
-       Net earnings per share amounted to €3.40, i.e. +7.3% vs. the adjusted 2015 figures13.
A very good 4th quarter in 2016
At €443m, net revenue rose by +2.7% vs. Q4 2015, primarily due to the +6.8% increase in net commission income (of which €9m was due to the scope effect). Operating expenses (€236m) were up by +4.7% vs. the 4th quarter of 201512. The cost-to-income ratio stood at 53.2%. Gross operating income increased by +0.6%11 to €207m. The net income Group share amounted to €153m (+16.5% from the 4th quarter of 201511).
A solid financial structure
Once again, Amundi's financial structure was solid at end-2016. Tangible equity[6] amounted to €3.4bn, there was zero net financial debt and free capital, after accounting for regulatory requirements and deducting non-money-market seed money and equity interests, came to €1.5bn.
On 15 December 2016, after the acquisition of Pioneer Investments was announced, Fitch rating agency renewed the A+ rating with stable outlook.
An attractive dividend policy
The Board of Directors has decided to propose a dividend of €2.20 per share in cash at the General Meeting to be held on 18 May 2017, i.e. growth of +7.3% vs. 2015.
This dividend offer represents a payout ratio of 65% of the Group's share of net income (based on the number of shares at end-2016), and a 4.2% yield based on the share's closing price on 8 February 2017. The ex-dividend date is on 26 May 2017 and payment will take place as from 30 May 2017.
Capital increase
In light of  the acquisition of Pioneer Investments, announced on 12 December 2016, the Extraordinary General Shareholders' Meeting on 30 January 2017 passed resolutions regarding the capital increase. The Board of Directors indicated that this increase would occur in the first half of 2017 (subject to market conditions), before the acquisition finalization (expected also in the first half of 2017).
Positive outlook
The acquisition of Pioneer Investments will significantly strengthen Amundi's industry plan and reinforce its leadership position in European asset management. The preparation of the integration plan is being completed as scheduled, as is the process of obtaining permission from the regulatory authorities.
Financial communication calendar
-       28 April 2017:                      publication of first-quarter 2017 results
-       18 May 2017:                       General Shareholders' Meeting
-       28 July 2017:                        publication of first-half 2017 results
-       27 October 2017:              publication of results for the first nine months of the year
Amundi's financial disclosures for the fourth quarter and full-year 2016 consist of this press release and the attached presentation, available on http://legroupe.amundi.com.
***
---
About Amundi
About Amundi
Amundi, the leading European asset manager, ranking among the top 10 global players[1], offers its 100 million clients - retail, institutional and corporate - a complete range of savings and investment solutions in active and passive management, in traditional or real assets. This offering is enhanced with IT tools and services to cover the entire savings value chain. A subsidiary of the Crédit Agricole group and listed on the stock exchange, Amundi currently manages more than €1.9 trillion of assets[2].
With its six international investment hubs[3], financial and extra-financial research capabilities and long-standing commitment to responsible investment, Amundi is a key player in the asset management landscape.
Amundi clients benefit from the expertise and advice of 5,400 employees in 35 countries.
Amundi, a trusted partner, working every day in the interest of its clients and society
Footnotes
^ [1] Source: IPE "Top 500 Asset Managers" published in June 2022, based on assets under management as at 31/12/2021