Last May, Amundi Finance & Solidarité, the Social Impact fund managed by Amundi formalized a first investment step of 2m EUR in Ilumexico, a Mexican startup specialized in solar-as-a-service solution for off-grid and grid poor communities.
The investment will accelerate Ilumexico's deployment of distributed solar solutions for families and businesses that lack adequate energy services today. This investment will have an important social, environmental and financial impact in the lives of thousands of people in the Americas.
Ilumexico CEO Manuel Wiechers commented that "We are looking to become the next generation utility of the Americas, to ensure that families that don't have access to energy or people that are vulnerable to the failing traditional grid will have 24 hour electricity with solar energy at an affordable cost, through technology and prepaid energy model".
Florian Peudevin, impact investing fund manager at Amundi mentioned, "We invest in Ilumexico through our Impact Investing fund in order to support the development of this successful social enterprise. Access to energy should be filled for everyone, especially when this brings social improvements to population by allowing them to create professional activities, to enhance family time at night and to provide longer study time for children".
Thus far, Ilumexico has installed over 26,000 solar solutions reaching over 125,000 people, with an installed capacity of 4.7 MW in Mexico, Colombia and the United States.
Contact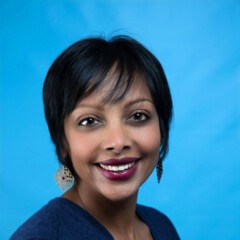 Geetha Chandrasegaram
Press Relations
Document
download.success
Unfortunately, it seems that we had a small technical problem. Can you try your luck again?
About Amundi
About Amundi
Amundi, the leading European asset manager, ranking among the top 10 global players[1], offers its 100 million clients - retail, institutional and corporate - a complete range of savings and investment solutions in active and passive management, in traditional or real assets. This offering is enhanced with IT tools and services to cover the entire savings value chain. A subsidiary of the Crédit Agricole group and listed on the stock exchange, Amundi currently manages more than €1.9 trillion of assets[2].
With its six international investment hubs[3], financial and extra-financial research capabilities and long-standing commitment to responsible investment, Amundi is a key player in the asset management landscape.
Amundi clients benefit from the expertise and advice of 5,400 employees in 35 countries.
Amundi, a trusted partner, working every day in the interest of its clients and society
Footnotes
^ [1] Source: IPE "Top 500 Asset Managers" published in June 2022, based on assets under management as at 31/12/2021