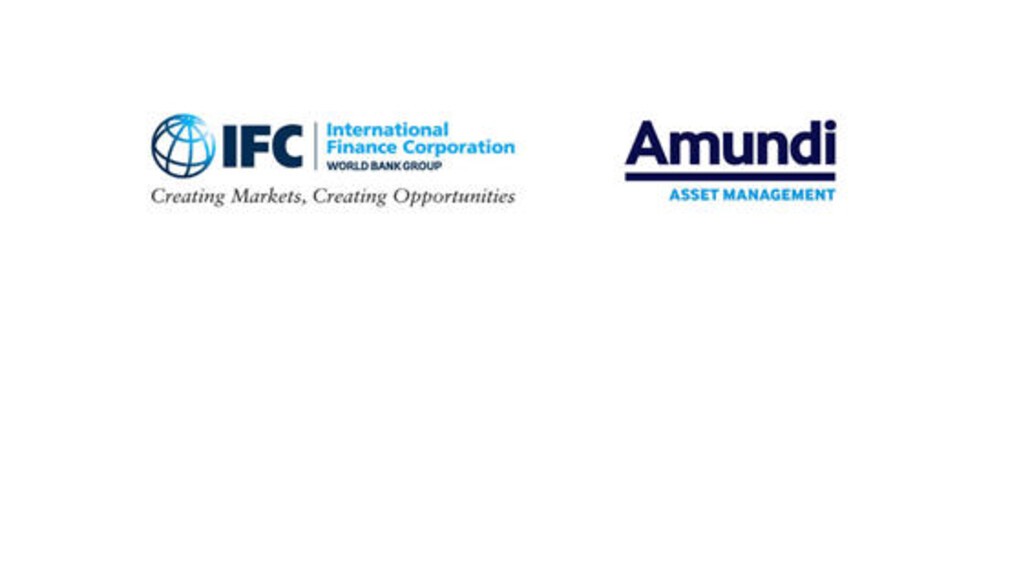 Addressing the dual challenges of inequality and climate change, IFC, a member of the World Bank Group, and Amundi, Europe's largest asset manager, have agreed to establish a new fund to mobilize up to $2 billion in private investment into emerging market sustainable bonds that support COVID-19 relief efforts and promote a green, resilient, and inclusive recovery from the pandemic.                                                                                
Unveiled on the sidelines of the 26th U.N. Climate Change Conference of the Parties (COP26) in Glasgow, Scotland, the Build-Back-Better Emerging Markets Sustainable Transaction ("BEST") strategy will be managed by Amundi. The $2 billion strategy will channel capital from institutional investors into anchor investments in sustainable bond issuances from corporates and financials in developing countries. This in turn will enable even more funding for such transactions, further strengthening the asset class and deploying greater resources in priority areas, such as climate and gender.
The new IFC-Amundi initiative is designed to help expand the availability of and demand for other segments of the sustainable bond market, which still has room to grow compared to green bonds. The BEST strategy, which will have an anticipated life of 10 years, will contribute to IFC's commitments under the World Bank Group's Climate Change Action Plan. It follows two IFC-sponsored climate bond funds—the Amundi Planet Emerging Green One Fund focused on green bonds issued by financial sector institutions and the HSBC Real Economy Green Investment Opportunities (REGIO) Fund, which is focused on green bonds issued by non-financial firms. This initiative is in line with the Crédit Agricole Group's societal commitment.
"The COVID-19 pandemic and climate change pose dire—and interrelated—threats to developing countries. Urgent action is needed to prevent millions more from sinking into poverty, to protect jobs, and to ensure a greener future," said IFC Managing Director Makhtar Diop. "Innovative capital markets initiatives can play a vital role in the world's response to these emergencies—by spurring private investment, igniting fresh interest in sustainable assets, and supporting economic revival."
COVID-19 has inflicted a high cost on emerging markets and developing economies, increasing poverty, slowing economic growth, and limiting governments' ability to provide fiscal support. Growth in private sector issuance of sustainable bonds, alongside increased green bond investment activity, can help to address financing gaps in emerging markets.
In addition to mobilizing much needed capital, this initiative will provide a new model for other asset managers and institutional investors to replicate, amplifying its impact.
"We're proud to continue growing our partnership with IFC, following the successful launch of Amundi Planet Emerging Green One in 2018," said Amundi Chief Executive Valérie Baudson. "This new initiative will help create a market for sustainable bond funds in emerging markets. It also demonstrates Amundi's leading role in responsible finance and is a great example of the benefits of public private partnerships for investors and the whole economy."
IFC will require that BEST strategy investments comply with global standards governing sustainable bonds and will implement a review mechanism to ensure such investments are well aligned with the strategy's goals. To extend the strategy's reach into low-income countries, the International Development Association's Private Sector Window (IDA PSW) is considering the provision of a partial credit guarantee through its Blended Finance Facility. The BEST strategy will also be accompanied by a Technical Assistance Facility[1] designed to increase the quality and quantity of sustainable bond issuance in emerging markets.
Footnotes
An IFC-managed and administered program to create markets for sustainable and green bonds in developing countries.
Expert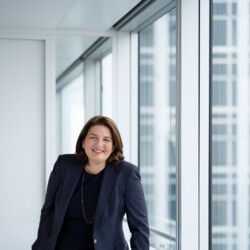 Member of Executive Committee of Crédit Agricole S.A., Chief Executive Officer of Amundi
Valérie Baudson is Deputy Chief Executive Officer of Crédit Agricole S.A. in charge of the asset management division and a member of the Executive Committee of Crédit Agricole SA since May 2021. In[...]
Read more
Document
download.success
Unfortunately, it seems that we had a small technical problem. Can you try your luck again?
About Amundi
About Amundi
Amundi, the leading European asset manager, ranking among the top 10 global players[1], offers its 100 million clients - retail, institutional and corporate - a complete range of savings and investment solutions in active and passive management, in traditional or real assets. This offering is enhanced with IT tools and services to cover the entire savings value chain. A subsidiary of the Crédit Agricole group and listed on the stock exchange, Amundi currently manages nearly €1.9 trillion of assets[2].
With its six international investment hubs[3], financial and extra-financial research capabilities and long-standing commitment to responsible investment, Amundi is a key player in the asset management landscape.
Amundi clients benefit from the expertise and advice of 5,400 employees in 35 countries.
Amundi, a trusted partner, working every day in the interest of its clients and society
Footnotes
^ [1] Source: IPE "Top 500 Asset Managers" published in June 2022, based on assets under management as at 31/12/2021