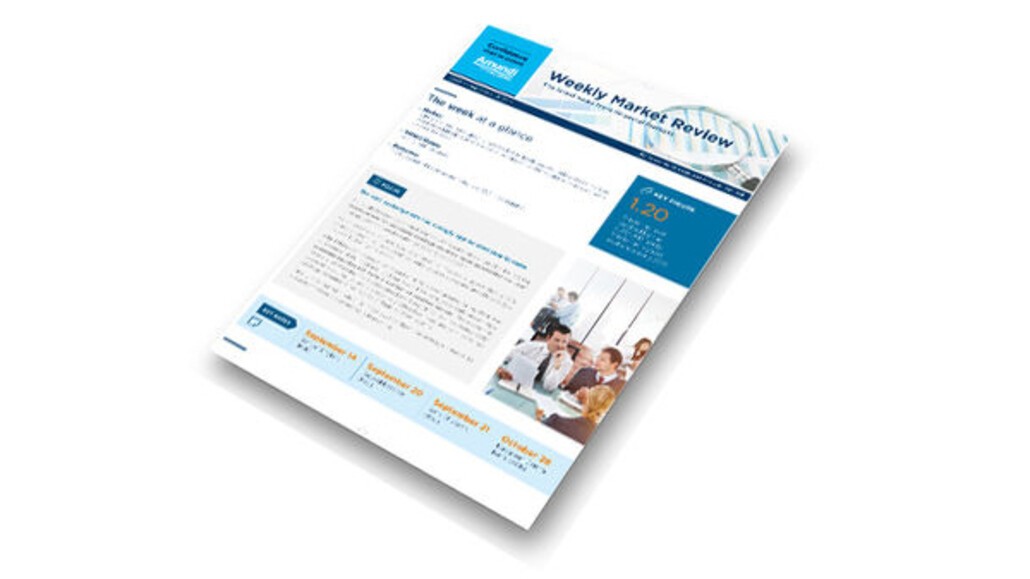 Focus on fundamentals to ride turbulent markets
Investors are facing an unsettled environment. For 2019 we think it will be key to look at three areas:
From economic deceleration to where? It is time to look at where the economy is heading after the synchronised slowdown that the market has now priced in. A global economic recession is not the central scenario. The US economy is still enjoying solid growth and barring a major policy mistake (from the Fed or Trump), it should continue to grow nicely, although at a decelerating rate. Europe's slowdown is more pronounced, as it is bearing the brunt of multiple political issues (Brexit, Italy and more recently France). However, with some of the risks cooling or passing (easing of trade tensions, weaker oil prices, European elections in May), we see a possible stabilisation of economic conditions through the year, with growth expected to slow down but remain above potential in 2019/20. In EMs the picture is more varied, with some countries expected to decelerate (China) and the emergence of some positive stories (e.g., Indonesia). Overall, we still see a benign economic scenario, with trade disputes and geopolitical factors being the main risks to monitor.
Fed pausing or continuing rate rises? We do not share the view of some that the Fed will stay on hold from now on, even despite tightening financial conditions, as wage pressures have not disappeared and the Fed's credibility would be damaged if the market should perceive it as holding back as a result of recent political interference. On the other hand, we believe that the Fed will scale back its ambitions for tightening, as higher rates are already affecting corporate profits and financial conditions are tighter. The Fed's moves will also have consequences for other central banks (CBs); it will be more difficult for the ECB to raise rates if the Fed suspends its monetary tightening. We don't see any interest rate normalisation in the Eurozone in 2019/20. In EMs, some CBs that moved to a hawkish stance in 2018 could turn more neutral/dovish amid easing inflation conditions and less pressure on their currencies.
EMs: perfect storm or a recovery story? EMs have suffered multiple headwinds –higher US rates, the strong USD and idiosyncratic stories. The outlook could stabilise in H1 and improve later on amid a more dovish Fed. Our central scenario sees a soft landing in China as achievable, given the available policy space. Idiosyncratic factors (especially in Latam) and the global trade outlook will be crucial.
All in all we believe that global risk is still asymmetric as the process of repricing growth expectations and the related adjustments of risk premia unfolds, leading to a restoration of value across the board. Still, this restoration of value and the progressive positive alignment of planets (milder path on US rates, peak in the dollar, slower US growth) bodes well for progressive exposure to EMs. Hence, we would recommend starting the year with a cautious approach on risk assets and being ready to play any opportunities that arise from the current repricing. In EMs, we suggest entering in small steps, while in DMs, as the cycle matures, the focus could move towards more quality assets, avoiding overcrowded/over-indebted assets and less-liquid areas of the market. In fixed income, investors should stay neutral on US duration to help mitigate overall market volatility. In credit, the recent spread widening could re-open opportunities but with a selective approach, as tightening financial conditions, refunding needs and the high leverage reached by many companies make this asset class vulnerable. Long-term investors should get back to fundamentals to seek valuable assets in a more volatile world.
Expert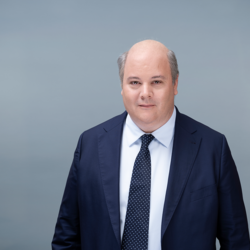 Group Chief Investment Officer
Vincent has been Group Chief Investment Officer since February 2022. Previous to that, he was the Group Deputy CIO of Amundi since 2015. He is a member of the Global Management[...]
Read more
Contact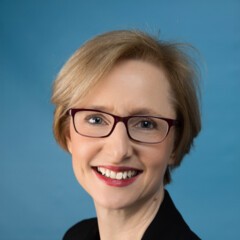 Jeannette Spears
International Press Relations
Document
download.success
Unfortunately, it seems that we had a small technical problem. Can you try your luck again?
About Amundi
About Amundi
Amundi, the leading European asset manager, ranking among the top 10 global players[1], offers its 100 million clients - retail, institutional and corporate - a complete range of savings and investment solutions in active and passive management, in traditional or real assets. This offering is enhanced with IT tools and services to cover the entire savings value chain. A subsidiary of the Crédit Agricole group and listed on the stock exchange, Amundi currently manages nearly €1.9 trillion of assets[2].
With its six international investment hubs[3], financial and extra-financial research capabilities and long-standing commitment to responsible investment, Amundi is a key player in the asset management landscape.
Amundi clients benefit from the expertise and advice of 5,400 employees in 35 countries.
Amundi, a trusted partner, working every day in the interest of its clients and society
Footnotes
^ [1] Source: IPE "Top 500 Asset Managers" published in June 2022, based on assets under management as at 31/12/2021