Fund Channel, the B2B fund distribution platform owned by Amundi, has reached a major milestone through the addition of fund-dealing capabilities to its offering for its client asset managers and fund distributors. The new services include order-routing, execution and safekeeping services that extend its core distribution and data offering.
As part of its commitment, Fund Channel also announces the appointment of Jean Vaz as Head of the Fund Dealing Team.
Fund Channel's flexible and modular approach to services, proprietary or from third-party specialists, leads the growing demand from private banks and wealth managers to entrust their fund portfolio and leverage Fund Channel's suite of services for fund distribution.
Pierre Adrien Domon, Chief Executive Officer of Fund Channel, states: "Facilitating fund transaction and distribution altogether is part of Fund Channel's vision to expand added-value services and be the reference marketplace across the distribution value chain."
°
°   °
Jean Vaz, Head of the Fund Dealing Team, Fund Channel
Jean Vaz brings 25 years of experience in the Luxembourg fund services industry. Before joining Fund Channel, Jean Vaz joined from private-equity service specialist, Gen II Fund Services. Prior to this role, Jean spent 12 years with Société Générale Luxembourg, heading the management of the Global Fund Trading platform. Jean held numerous senior positions in his career and has garnered significant knowledge in the Funds Platform Execution.
Jean Vaz holds a Master's degree in Administration, Economics and Social from the University of Metz and a second master's degree in Bank, Finance and insurance - Fund and Private Management - Business Engineer from the University of Paris Nanterre.
Contact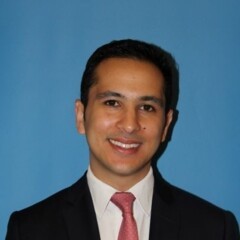 Jaïs Mehaji
UK - International Press Relations
Documents
download.success
Unfortunately, it seems that we had a small technical problem. Can you try your luck again?
About Amundi
About Amundi
Amundi, the leading European asset manager, ranking among the top 10 global players[1], offers its 100 million clients - retail, institutional and corporate - a complete range of savings and investment solutions in active and passive management, in traditional or real assets. This offering is enhanced with IT tools and services to cover the entire savings value chain. A subsidiary of the Crédit Agricole group and listed on the stock exchange, Amundi currently manages more than €1.9 trillion of assets[2].
With its six international investment hubs[3], financial and extra-financial research capabilities and long-standing commitment to responsible investment, Amundi is a key player in the asset management landscape.
Amundi clients benefit from the expertise and advice of 5,400 employees in 35 countries.
Amundi, a trusted partner, working every day in the interest of its clients and society
Footnotes
^ [1] Source: IPE "Top 500 Asset Managers" published in June 2022, based on assets under management as at 31/12/2021