Amundi announces the merger of Lyxor Asset Management and Lyxor International Asset Management in Amundi Asset Management as of 1st June 2022.
On this occasion, Lionel Paquin is appointed Deputy Head of the Real Assets business line. Lionel Paquin is a member of the Amundi Executive Committee.
Edouard Auché is appointed Head of Transversal and Support functions within the Operations, Services and Technology division.
As a reminder, when the closing of the Lyxor acquisition was announced on 4 January 2022, Arnaud Llinas was appointed Head of the ETF, Indexing & Smart Beta business line, and Nathanaël Benzaken was appointed Head of Amundi Alternatives.
***
Biographies:
Lionel Paquin held several positions in the Ministry of Economy and Finance in Paris from 1995 onwards. In June 2004, he joined Société Générale, where he was appointed Principal Inspector within the Group's General Inspection. In 2007, he was appointed member of the Executive Committee of Lyxor and Chief Risk Officer and Head of Internal Control, before becoming Head of Lyxor's Managed Account Platform in 2011. In February 2014, Lionel Paquin was appointed Chief Executive Officer of Lyxor Asset Management.
Lionel Paquin graduated from the French Ecole Polytechnique (1993) and ENSAE (1995).
Édouard Auché started his career as a fixed income derivatives trader for Société Générale (1990-1994) in Paris and New York and Crédit Suisse Financial Products (1995-1999). After a few years as a business consultant for IBM (Financial Market Practice) Edouard went back to Société Générale in 2004 and joined Lyxor in 2006 where he held several positions before being appointed in 2015 Secretary General in charge of Corporate and Support functions.
Edouard holds an engineer degree from Ecole Centrale Paris (ECP) as well as a Master's degree from Florida Atlantic University (FAU, USA).
Arnaud Llinas is Head of ETF, Indexing & Smart Beta at Amundi since January 2022. He has been Head of Lyxor ETF from 2013 to 2021. Before that he spent 5 years managing the Delta-One desk at SG Corporate & Investment Banking (SG CIB). Arnaud began his career as a risk analyst at BNP AM in the funds of Hedge Funds division in London, then later joined the market-making desk at SG CIB in 2004 in the Equity Derivatives department.
Arnaud holds an engineering degree from the French Ecole Supérieure d'Electricité (Supélec) as well as a Master's degree in Finance from Pierre & Marie Curie University.
Nathanaël Benzaken is Head of Amundi Alternatives since January 2022. He served as Chief Client Officer of Lyxor from 2018 to 2021. Prior to that he spent 4 years in the US as CEO of Lyxor Asset Management Inc., Lyxor's subsidiary in the US. Before moving into this role he successively served as Deputy Head of the Alternative Investments division, Head of Development of the managed accounts platform and Head of the Hedge Fund Research & Selection division at Lyxor. Before joining Lyxor, Nathanaël was a manager in financial risk consulting at Arthur Andersen in Luxembourg. He started his career in the trading room of Crédit Agricole Toulouse in 1995.
Nathanaël holds a Master's degree from the French KEDGE Business school as well as a Master's degree in Finance from Toulouse University.
Contact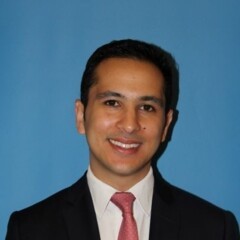 Jaïs Mehaji
UK - International Press Relations
Documents
download.success
Unfortunately, it seems that we had a small technical problem. Can you try your luck again?
About Amundi
About Amundi
Amundi, the leading European asset manager, ranking among the top 10 global players[1], offers its 100 million clients - retail, institutional and corporate - a complete range of savings and investment solutions in active and passive management, in traditional or real assets. This offering is enhanced with IT tools and services to cover the entire savings value chain. A subsidiary of the Crédit Agricole group and listed on the stock exchange, Amundi currently manages more than €1.9 trillion of assets[2].
With its six international investment hubs[3], financial and extra-financial research capabilities and long-standing commitment to responsible investment, Amundi is a key player in the asset management landscape.
Amundi clients benefit from the expertise and advice of 5,400 employees in 35 countries.
Amundi, a trusted partner, working every day in the interest of its clients and society
Footnotes
^ [1] Source: IPE "Top 500 Asset Managers" published in June 2022, based on assets under management as at 31/12/2021