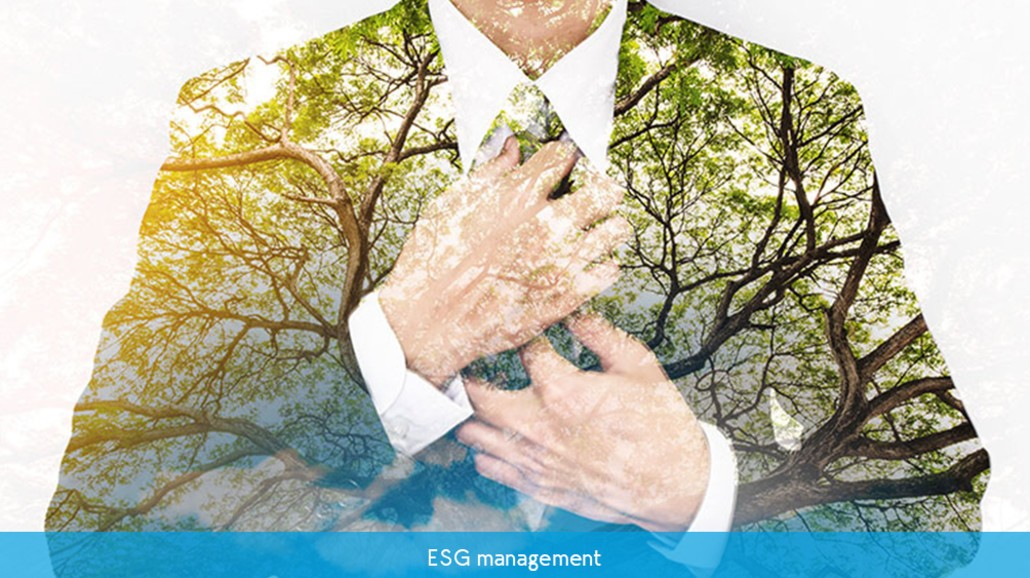 Global equity fund with multi-sector approach targeting companies that best manage climate risks

CPR AM will use CDP's proprietary climate ratings and wider expertise completed by its own ESG approach

Launched to mobilise international action in order to meet the Paris Agreement targets
Building on its commitment to environmental, social and governance (ESG) issues, CPR AM, a subsidiary of Amundi, is teaming up with CDP to launch a thematic equity fund dedicated to the fight against global warming.
CPR AM has launched a new thematic equities fund that will invest in global equities that best manage climate change-related risks. Managed by global equities fund manager Alexandre Blein, the fund will have an investment universe of 700 stocks encompassing all geographies and all sectors a priori. Investments will be made in companies striving to meet the Paris Agreement's commitment to maintaining a global temperature rise of under 2 degrees Celsius this century. This is the first time CDP has been involved in the design and creation of an investment fund.
Thanks to this exclusive partnership with this international non-profit organisation CDP, CPR AM combines environmental data disclosure and ESG analysis to determine the investment universe.  CDP holds the most comprehensive collection of self-reported environmental data in the world, with 7,000 companies disclosing in 2018.
This innovative collaboration supports CPR AM's engagement with all companies, regardless of size, to ensure future action on the issue of climate change. By incorporating environmental data from CDP, CPR AM will be able to assess a company's ability to generate economic value with positive environmental stewardship.
With a focus on sustainability, responsible investing is integrated throughout the fund with a rigorous application of environmental, social and governance criteria. This is underpinned by:
external climate ratings through CDP and science-based targets (SBT[1]) data;
an extensive ESG filter at different levels of granularity based on Amundi ratings ;
an exclusion of high ESG controversies through a third filter
This approach allows CPR AM to analyse companies across all sectors and assess if they are considering climate risk within their corporate strategy and product innovation.
Valérie Baudson, CEO of CPR AM, commented: "This fund offers investors an innovative investment solution to address climate-related financial risks. Reducing global warming requires collective action across the private, public and not-for-profit sectors. Climate change affects all geographies and sectors and we believe companies play a crucial role in ensuring the objectives set in the Paris Agreement are achieved. We take our role as a responsible investor seriously and strive to influence companies' behaviours to drive positive environmental change, and ultimately portfolio performance".
Laurent Babikian, Director of Investor Engagement at CDP Europe, commented: "We are delighted to be working with CPR AM on this ground-breaking fund, especially at such a critical time for climate change globally. Corporate transparency on environmental issues is key but this information needs to be priced in and integrated by the market, in order to shift capital at the pace required. The launch of this fund demonstrates that information on corporate climate performance is not only being requested by the market but is being used in investment decision making, in this case through stock selection and screening."
*****
Main features: CPR Invest – Climate Action
Footnotes
Expert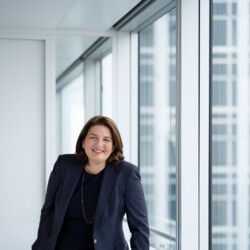 Member of Executive Committee of Crédit Agricole S.A., Chief Executive Officer of Amundi
Valérie Baudson is Deputy Chief Executive Officer of Crédit Agricole S.A. in charge of the asset management division and a member of the Executive Committee of Crédit Agricole SA since May 202[...]
Read more
Document
download.success
Unfortunately, it seems that we had a small technical problem. Can you try your luck again?
About Amundi
About Amundi
Amundi, the leading European asset manager, ranking among the top 10 global players[1], offers its 100 million clients - retail, institutional and corporate - a complete range of savings and investment solutions in active and passive management, in traditional or real assets. This offering is enhanced with IT tools and services to cover the entire savings value chain. A subsidiary of the Crédit Agricole group and listed on the stock exchange, Amundi currently manages more than €1.9 trillion of assets[2].
With its six international investment hubs[3], financial and extra-financial research capabilities and long-standing commitment to responsible investment, Amundi is a key player in the asset management landscape.
Amundi clients benefit from the expertise and advice of 5,400 employees in 35 countries.
Amundi, a trusted partner, working every day in the interest of its clients and society
Footnotes
^ [1] Source: IPE "Top 500 Asset Managers" published in June 2022, based on assets under management as at 31/12/2021