Amundi announces the appointment of Eric Bramoullé as Head of Marketing & Products. He also becomes a member of the Executive Committee. Albert Tse succeeds Eric as CEO of Amundi South Asia. Gilles Cutaya is appointed Deputy Head of Amundi Marketing & Products.
These appointments take effect from 1st November.
°
°   °
Eric Bramoullé, Head of Marketing & Products, Amundi
Eric Bramoullé has been with the group for 22 years and has occupied several roles at Amundi. He was most recently CEO of Amundi South Asia after holding the positions of CEO at Amundi Austria from 2015 to 2018 and at Amundi Poland from 2013 to 2015.
Prior to this, Eric was Head of Retail Networks Equity Management from 2010 to 2013 and Deputy Head of Equity fund management from 2007 to 2010 at Société Générale Asset Management. Before that, he served as Vice President of the Investment Risk & Process Control department for SBI funds Management in India. Eric started his career at Société Générale Asset Management in 1999.
Eric Bramoullé holds a Bachelor's degree in Economics from Nantes University and a Master of Finance from La Sorbonne University. He is a certified Financial Analyst from the EFFAS (European Federation of Financial Analysts Societies).
Albert Tse, CEO Amundi South Asia
Albert was most recently Head of Distribution Sales and Marketing for Amundi in South Asia since 2019. Prior to joining Amundi, he was with Schroders, where he was Head of the Intermediary Business of Southeast Asia and Head of Malaysia & Thailand Businesses.
Albert joined Schroders in 2003 as a member of the Mutual Funds Retail sales team for Singapore. In 2008, he was appointed Head of Intermediary Distribution, Singapore and in 2010 he assumed wider responsibilities as Head of the Intermediary Business, Southeast Asia. He was also responsible for business development with private banks in Asia from 2014 to 2017.
Prior to joining Schroders, Albert spent 2 years at Barclays Capital in Singapore on the Foreign Exchange and Derivatives sales desk.
Albert holds a Bachelor's Degree in Business from the Nanyang Technological University and a Master's Degree in Finance from University of Manchester Institute of Information & Technology (UMIST) and Manchester Business School (MBS). He is also a CFA and CAIA Charterholder.
Albert has been an IBF Fellow since 2018 and the Chairman of the IMAS Human Capital Committee since 2012, starting as a member in 2005.
Gilles Cutaya, Deputy Head of Marketing & Products, Amundi
Gilles Cutaya was Head of Marketing & Communication since 2015 and Deputy CEO of CPR since 2019. Before that he held several positions from 2007 to 2015 at Lyxor Asset Management from Global Head of Client Relations & Services to Head of Marketing & Strategy after being Product Engineer at Axa Investment Managers from 2004 to 2007.
Gilles started his career in 2000 at Selftrade as a Product Manager before joining SG Asset Management in 2002 as a Project Manager.
Gilles Cutaya holds a Master's Degree in Financial Science & Engineering from ESC Bordeaux (1999).
Contact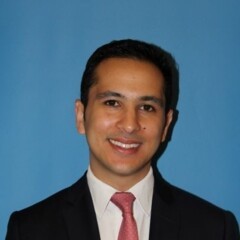 Jaïs Mehaji
UK - International Press Relations
Document
download.success
Unfortunately, it seems that we had a small technical problem. Can you try your luck again?
About Amundi
About Amundi
Amundi, the leading European asset manager, ranking among the top 10 global players[1], offers its 100 million clients - retail, institutional and corporate - a complete range of savings and investment solutions in active and passive management, in traditional or real assets. This offering is enhanced with IT tools and services to cover the entire savings value chain. A subsidiary of the Crédit Agricole group and listed on the stock exchange, Amundi currently manages more than €1.9 trillion of assets[2].
With its six international investment hubs[3], financial and extra-financial research capabilities and long-standing commitment to responsible investment, Amundi is a key player in the asset management landscape.
Amundi clients benefit from the expertise and advice of 5,400 employees in 35 countries.
Amundi, a trusted partner, working every day in the interest of its clients and society
Footnotes
^ [1] Source: IPE "Top 500 Asset Managers" published in June 2022, based on assets under management as at 31/12/2021