Amundi has announced the appointment of Alexandre Drabowicz as Deputy Head of Equity Investment platform, including European equity, volatility, convertible bonds, Japanese equity, and global equity. He reports to Diego Franzin, Head of Equity investment platform.
°
°   °
Alexandre Drabowicz, Deputy Head of Equity investment platform
Alexandre Drabowicz was Head of Investment Specialists on Equities since 2014.
Prior to that, Alexandre worked between 2001 and 2008 in portfolio management at hedge fund Systeia Capital Management (Paris, France), a wholly-owned subsidiary of Amundi, as head of trading then portfolio manager for a global macro fund.
Alexandre started his career at Société Générale in 1993 where he held several roles including deputy general manager of the futures brokerage division, serving institutional clients in Tokyo.
Alexandre is a graduate from Neoma Business School in Reims (France) and also holds a Bachelor of Arts (Honours) degree in European business administration from Middlesex Business School University in London, UK.  He also holds the Chartered Alternative Investment Analyst (CAIA) designation
Diego Franzin, Head of Equity investment platform
Diego was co-head of Equity Investment platform since July 2017.
Prior to this, Diego was Head of Equity- Europe overseeing both the quantitative and fundamental investment processes for Pioneer Investments since 2011.
He joined Pioneer Investments in April 1998 as a Quantitative Equity Analyst and became Head of Global Quantitative Research & Management in April 2008.
Diego is a graduate in Economics from the University of Pavia with specialisation in econometrics and statistics and completed the Harvard Business School PLD5 (Programme for Leadership Development) in 2008
Amundi is Europe's largest asset manager by assets under management and ranks in the top 10[1] globally. Thanks to the integration of Pioneer Investments, it now manages 1.4 trillion[2]euros of assets across six main investment hubs[3] Amundi offers its clients in Europe, Asia-Pacific, the Middle-East and the Americas a wealth of market expertise and a full range of capabilities across the active, passive and real assets investment universes.  Headquartered in Paris, and listed since November 2015, Amundi is the 1st asset manager in Europe by market capitalization[4}.
Leveraging the benefits of its increased scope and size, Amundi has the ability to offer new and enhanced services and tools to its clients. Thanks to its unique research capabilities and the skills of close to 5,000 team members and market experts based in 37 countries, Amundi provides retail, institutional and corporate clients with innovative investment strategies and solutions tailored to their needs, targeted outcomes and risk profiles.
Amundi. Confidence must be earned.
Visit amundi.com for more information or to find an Amundi office near you.
[1} Source IPE "Top 400 asset managers" published in June 2017 and based on AUM as of end December 2016.
[2] Amundi figures as of September 30, 2017
[3] Investment hubs: Boston, Dublin, London, Milan, Paris and Tokyo
[4] Based on market capitalization as of September 30, 2017
Contact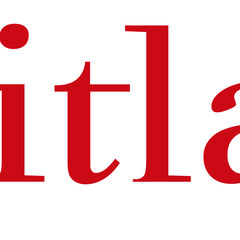 Documents
download.success
Unfortunately, it seems that we had a small technical problem. Can you try your luck again?
About Amundi
About Amundi
Amundi, the leading European asset manager, ranking among the top 10 global players[1], offers its 100 million clients - retail, institutional and corporate - a complete range of savings and investment solutions in active and passive management, in traditional or real assets. This offering is enhanced with IT tools and services to cover the entire savings value chain. A subsidiary of the Crédit Agricole group and listed on the stock exchange, Amundi currently manages more than €1.9 trillion of assets[2].
With its six international investment hubs[3], financial and extra-financial research capabilities and long-standing commitment to responsible investment, Amundi is a key player in the asset management landscape.
Amundi clients benefit from the expertise and advice of 5,400 employees in 35 countries.
Amundi, a trusted partner, working every day in the interest of its clients and society
Footnotes
^ [1] Source: IPE "Top 500 Asset Managers" published in June 2022, based on assets under management as at 31/12/2021