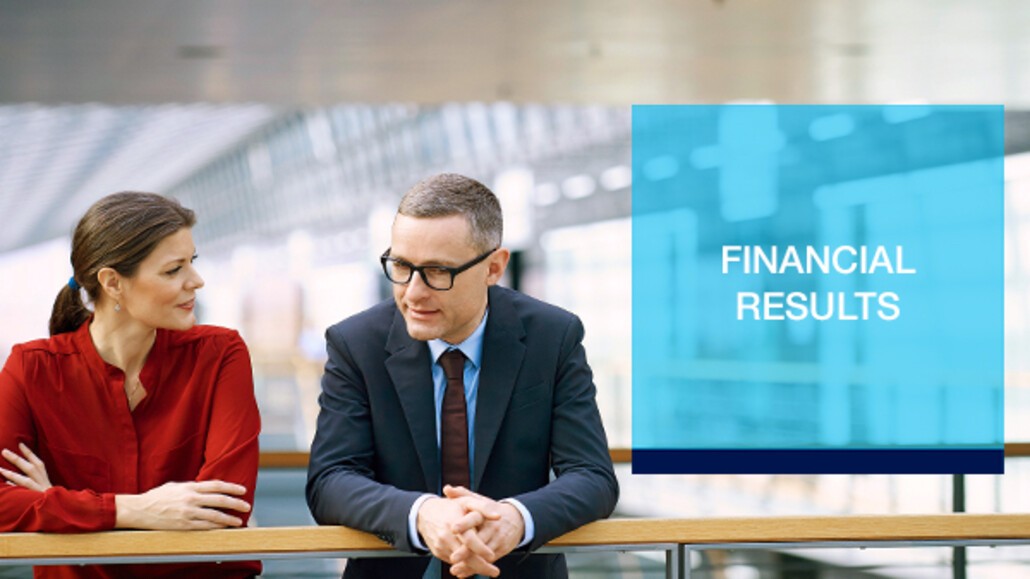 Solid results: €333m[1] (+41.5% vs. Q3 2020)
Strong business momentum: net inflows of +€15bn in MLT assets[2],[3] in Q3 2021
Results

 

Good level of net asset management revenues, driven by
net asset management fees of €707m, by +17.6% on Q3 2020 and +2.6% on Q2 2021
high performance fees (€90m)
Cost/income ratio of 48.4%1 (~50% excluding exceptional level of performance fees[4])
Adjusted net income1 up sharply, at €333m:
+41.5% vs. Q3 2020  
Excluding the exceptional level of performance fees2, +9.9% vs. Q2 2021 and +29.2% vs. Q3 2020

 

Business activity

 

Strong business momentum: high inflows3,[5] of +€15bn in MLT assets, driven by active management (+€11.1bn) and all customer segments
Moderate outflows in treasury products3: -€2.2bn 
Outflows of -€12.7bn in the JVs due to a one-off redemption   
AuM5 of €1,811bn at 30/09/2021, up +8.9% year-on-year (+1.0% for the quarter)

 
Paris, 4 November 2021
Amundi's Board of Directors, chaired by Yves Perrier, convened on 3 November 2021 to review the financial statements for the third quarter and first nine months of 2021.
Commenting on the figures, Valérie Baudson, CEO, said:
"Earnings in the third quarter of 2021 were up sharply compared with the third quarter of 2020, driven by fast-growing revenues and controlled costs. Net inflows in Medium/Long-Term assets remained high at €15bn, driven by all areas of expertise and both Retail and Institutional customer segments.
With more than €800bn in ESG assets, Amundi is confirming its global leadership and pursuing the implementation of its ESG action plan.
The acquisition of Lyxor, scheduled for end December 2021, will accelerate Amundi's growth, particularly in ETFs and in alternative investment expertise."
Footnotes
Expert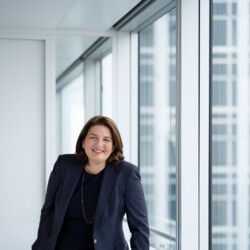 Member of Executive Committee of Crédit Agricole S.A., Chief Executive Officer of Amundi
Valérie Baudson is Deputy Chief Executive Officer of Crédit Agricole S.A. in charge of the asset management division and a member of the Executive Committee of Crédit Agricole SA since May 2021. In[...]
Read more
Document
download.success
Unfortunately, it seems that we had a small technical problem. Can you try your luck again?
About Amundi
About Amundi
Amundi, the leading European asset manager, ranking among the top 10 global players[1], offers its 100 million clients - retail, institutional and corporate - a complete range of savings and investment solutions in active and passive management, in traditional or real assets. This offering is enhanced with IT tools and services to cover the entire savings value chain. A subsidiary of the Crédit Agricole group and listed on the stock exchange, Amundi currently manages more than €1.9 trillion of assets[2].
With its six international investment hubs[3], financial and extra-financial research capabilities and long-standing commitment to responsible investment, Amundi is a key player in the asset management landscape.
Amundi clients benefit from the expertise and advice of 5,400 employees in 35 countries.
Amundi, a trusted partner, working every day in the interest of its clients and society
Footnotes
^ [1] Source: IPE "Top 500 Asset Managers" published in June 2022, based on assets under management as at 31/12/2021