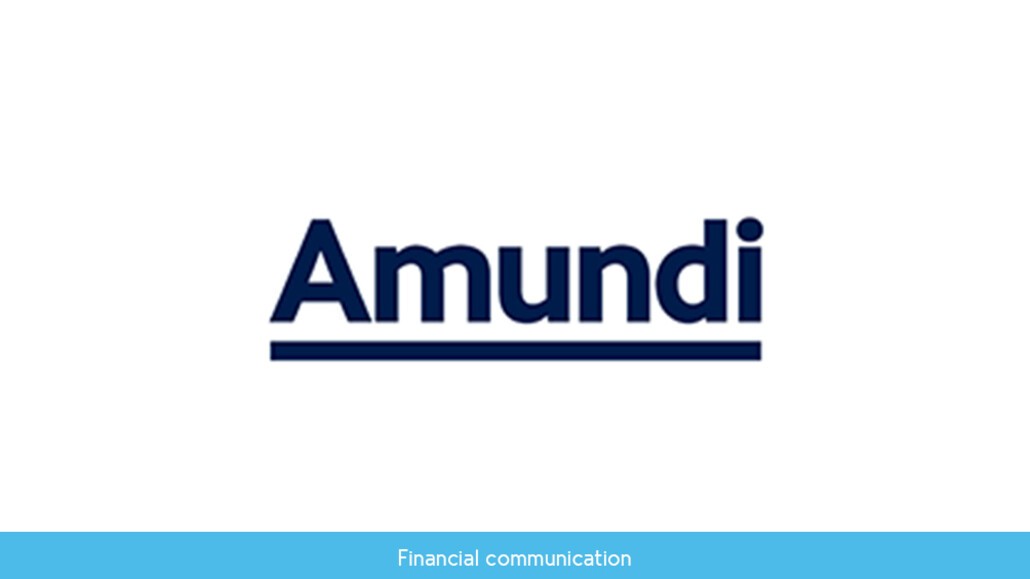 Amundi announces that it has signed a binding agreement with UniCredit in order to acquire Pioneer Investments for an all-cash consideration of €3,545 million. As part of the transaction, Amundi will form a long term strategic partnership with UniCredit for the distribution of asset management products.
Pioneer Investments is a world class asset manager that has a highly complementary business and geographic profile with Amundi. With €222[1] billion of assets under management, a majority being retail assets, Pioneer Investments has a unique franchise with a global and proven product expertise.
This transforming acquisition will strengthen significantly Amundi's industrial project and reinforce its position as the European leader in asset management. It will create the 8th largest asset manager globally with €1,2761 billion of assets under management, and will allow Amundi to:
Reinforce its leadership in key European markets

. The combined entity will be number 1 in France, in a top 3 position in Italy and in Austria, and in a strong position in Germany. Italy will become Amundi's second domestic market with €160bn under management, and Milan will become one of the Group's investment "hubs". The number of staff in Milan will therefore significantly increase.
Benefit from a leading US platform in terms of management and distribution.
Bolster its leadership in serving retail networks and improve its customer mix by increasing the proportion of higher-margin retail customers from 27% currently to 35% post transaction

. The partnership with UniCredit, secured by a 10-year distribution agreement for Italy, Germany and Austria, will allow Amundi to further strengthen its position as preferred provider of savings solutions to retail clients in Europe. In parallel, UniCredit networks will benefit from Amundi's expertise of combining an industrial platform with tailor-made and local approaches, so as to maximise value for both partners.
Expand its institutional client base

thanks to an increased presence in Europe as well as a broader product expertise.
Enhance and diversify its global product offering.

Pioneer will reinforce Amundi's know-how in various asset classes such as European, US and Emerging Markets equities, multi-asset and US fixed income. Pioneer and UniCredit retail and private banking clients will benefit from the recognized and custom-designed services of Amundi such as Smart Beta, ETF, real and alternative assets, structured and guaranteed solutions, discretionary asset management, global fixed income, global equities as well as money market funds.
The transaction is expected to create significant value for Amundi shareholders thanks to an important synergy potential. The acquisition is consistent with the disciplined approach announced by Amundi at the time of its IPO to deploy its excess capital.
The transaction should result in full-year pre-tax synergies of approximately c.€180 million, fully phased within 3 years

: c.€150 million of costs synergies are expected to be realised by merging investment platforms, streamlining IT services and by rationalizing administrative and back-office costs; €30 million of revenue synergies are expected from potential cross selling and other revenue optimization (brokerage…)

[2]

. Total integration costs are estimated at c.€190m pre-tax and are expected to be phased-in in 2017 and 2018.
The price of the acquisition is €3,545 million. The net tangible equity of Pioneer Investments at the closing of the transaction will equate c.€500m,

which is c.€300m above regulatory requirements. The transaction will be financed by c.€1.5 billion of excess capital, a c.€1.4bn capital increase (rights issue), and c.€0.6bn of senior and subordinated debt. The rights issue will be launched in H1 2017 and will be underwritten by Crédit Agricole Group. Crédit Agricole Group will support the offering and shall keep a minimum pro forma ownership of 66.7%.
The transaction, which has received the support of both Amundi's and UniCredit's Boards of Directors, is subject to customary closing conditions, regulatory and antitrust approvals. The transaction is expected to close in the first half of 2017.
Commenting on the acquisition, Xavier Musca, Chairman of the Board of Directors of Amundi, said "This acquisition is fully in line with the selective acquisition strategy announced at the time of the IPO: Pioneer Investments will reinforce Amundi's product expertise, broaden its distribution channels and networks, and generate significant synergies. It confirms Amundi's position as a clear European leader in asset management, in terms of size and profitability."
Yves Perrier, Chief Executive Officer of Amundi, added "The acquisition of Pioneer Investments is a major step to anchor Amundi as the European leader in asset management. This acquisition will reinforce Amundi's industrial model and will benefit our clients whilst creating significant value for our shareholders. Pioneer Investments is a world class asset manager that has a highly complementary business and geographic profile. At Amundi we are all excited to welcome soon our new colleagues who will join us in a leading asset management group fully dedicated to serve its retail and institutional clients."
---
About Amundi
About Amundi
Amundi, the leading European asset manager, ranking among the top 10 global players[1], offers its 100 million clients - retail, institutional and corporate - a complete range of savings and investment solutions in active and passive management, in traditional or real assets. This offering is enhanced with IT tools and services to cover the entire savings value chain. A subsidiary of the Crédit Agricole group and listed on the stock exchange, Amundi currently manages nearly €1.9 trillion of assets[2].
With its six international investment hubs[3], financial and extra-financial research capabilities and long-standing commitment to responsible investment, Amundi is a key player in the asset management landscape.
Amundi clients benefit from the expertise and advice of 5,400 employees in 35 countries.
Amundi, a trusted partner, working every day in the interest of its clients and society
Footnotes
^ [1] Source: IPE "Top 500 Asset Managers" published in June 2022, based on assets under management as at 31/12/2021