Amundi Real Estate Italia SGR announces it has signed the preliminary agreement to acquire the prestigious real estate portfolio "I Tolentini". The portfolio is composed of five adjacent properties owned by Banca Nazionale del Lavoro S.p.A., and located between Via di San Basilio, Salita di San Nicola da Tolentino, Via San Nicola da Tolentino and Via del Basilico. The complex is situated in the historic centre of Rome, a few minutes walking from Piazza di Spagna and Quirinale. The properties, built in the late 19th century and characterized by an attractive historical and architectural identity, cover a total area of about 19.000 sqm and are leased to primary private and public firms. The transaction will be completed by the first half of the year for an amount of €126 million. 
The acquisition of "I Tolentini" comes soon after the recent acquisition, finalised on 22nd December 2016, of a portion of an office building, also located in the historic center of Rome, very close to Via Vittorio Veneto and to the Villa Borghese park. The asset consists of an independent property portion, located in Via Campania 59, developing the first four floors above ground, and two basements levels, of an eleven floor building, designed by Studio Passarelli in 1964.
The "I Tolentini" transaction will be financed by a pool of banks and in both cases Amundi Real Estate Italia SGR  was legally advised by the law firm Bonelli Erede.
Amundi RE Italia SGR S.p.A. is an authorized management company specialized in real estate funds in Italy.
It operates in the promotion and management of all types of real estate closed-ended funds and in the provision of consulting services related to real estate investments for qualified investors. The company's main expertise is non-residential properties' portfolios active management. In fact, the company has an extensive experience in the acquisition and enhancement of buildings devoted to office use as well as commercial, touristic and industrial buildings.
Amundi RE Italia SGR S.p.A. manages four real estate closed-ended funds: Amundi RE Italia, specialized on the domestic market, Amundi RE Europa, focused on the European market, both listed, Amundi Soluzione Immobiliare, a real estate fund of funds promoted by Amundi SGR, addressed to retail clients and with periodic subscription periods till maturity and Nexus1, an Italian semi-open real estate mutual investment fund for qualified operators.
Amundi RE Italia SGR S.p.A. is 70% owned by Amundi Immobilier and 30% by Amundi Asset Management SA.
Amundi Immobilier, present in France, Morocco, Luxembourg and in Italy through the participation in the SGR, is the Group management company specialized in developing, structuring and managing property funds and it benefits from the deep-rooted presence in Europe and worldwide of Amundi Group.
Contacts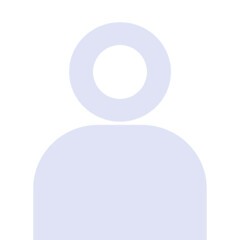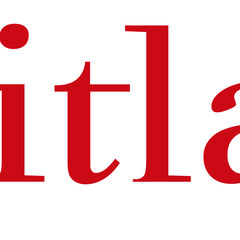 About Amundi
About Amundi
Amundi, the leading European asset manager, ranking among the top 10 global players[1], offers its 100 million clients - retail, institutional and corporate - a complete range of savings and investment solutions in active and passive management, in traditional or real assets. This offering is enhanced with IT tools and services to cover the entire savings value chain. A subsidiary of the Crédit Agricole group and listed on the stock exchange, Amundi currently manages more than €1.9 trillion of assets[2].
With its six international investment hubs[3], financial and extra-financial research capabilities and long-standing commitment to responsible investment, Amundi is a key player in the asset management landscape.
Amundi clients benefit from the expertise and advice of 5,400 employees in 35 countries.
Amundi, a trusted partner, working every day in the interest of its clients and society
Footnotes
^ [1] Source: IPE "Top 500 Asset Managers" published in June 2022, based on assets under management as at 31/12/2021