Amundi Private Equity Funds ("Amundi PEF") and Palladio Holding SpA (PFH) invest together for a 30% interest in RCF Group, an Italian company specialized in professional audio, to support its international development plan. With this transaction, Amundi PEF joins PFH, a leading investment company in Italy, and is carrying out its first transaction in this country. With their complementary investment approach and recognized competence, AmundiPEF and PHF are the ideal partners to stimulate the RCF Group's international growth plan.
RCF Group, with offices in Reggio Emilia and Bologna, operates through the "RCF" and "dB Technologies" brands and is among the international leaders in the design, manufacturing and sale of professional audio systems and products and public sound installations.
The Company has shown an impressive growth path in the last few years reaching in 2016 a turnover of euros 118 million and EBITDA in excess of euros 22 million. The Company generates over 80 per cent of its revenues outside of Italy in 120 countries, through a commercial network including subsidiaries in the United States and Germany.
"We are enthusiastic to welcome Amundi PEF" – affirm Arturo Vicari, CEO of RCF Group and Giorgio Drago, CEO of PFH - "Amundi is one of the largest players in the global asset management industry and a relevant private equity investor and we believe we will all benefit from clear synergies with the PFH investment strategy and approach. Competences and global reach that will be a great opportunity for the RCF Group international ambitions."
Vinarom Vilaihongs, Partner at Amundi PEF states, "We are very keen on working with PFH and the RCF Group, one of the leaders in the professional audio players industry. This first investment in Europe fits perfectly with our Megatrends investment programme which aims at helping medium sized companies grow and thrive internationally".
This document is solely for the attention of journalists and professionals of the press/media sector. The information contained in this document is given solely in order to provide journalists and professionals of the press/media sector with an overview of Amundi's investment management strategy and the use of same falls within their sole editorial independence, for which Amundi assumes no responsibility. This document is not intended for citizens or residents of the United States of America or to any "U.S. Person", as this term is defined in SEC Regulation S under the U.S. Securities Act of 1933 and in the Prospectus of the Fund. The « US Person » definition is provided in the legal mentions of our website www.amundi.com
The Company is recognised worldwide as one of the most reliable professional audio players thanks to the outstanding quality and a wide range of its products for musicians, concerts and big events. In addition RCF Group operates in the sound installations for public use sector offering products and systems, ranging from small and medium systems to large-scale projects for airports, railway stations, shopping centres and conference halls. The Company also utilizes and develops cutting edge electronic and digital technology.
Among the Company's most prestigious references are included the sound systems and installation for the spectacular dome of the legendary Fremont Street in Las Vegas, the Juventus Stadium in Turin; the Signal Iduna Park stadium (Borussia Dortmund), the Borussia-Park in Mönchengladbach, the Baku Olympic Stadium in Azerbaijan; the Museo del Novecento in Milan, Ligabue's concert in Reggio Emilia with an audience of more than 150,000, the Basilica of San Marco in Venice and the Audi Aréna in Győr, Hungary.
With more than €6.5 billion in assets under management (at 31 December 2016), Amundi Private Equity Funds offers its retail and institutional clients a wide range of products tailored to their needs. Clients can invest in two types of products: direct funds dedicated to acquiring direct holdings in non-listed companies (in development and transfer phases), and funds of funds dedicated to investing in private equity, private debt and infrastructure funds. Amundi ETF is an authorised management company fully-owned by Amundi. 
Amundi Private Equity Funds, French Société anonyme (joint stock company) with a share capital of €12,394,096.
Contact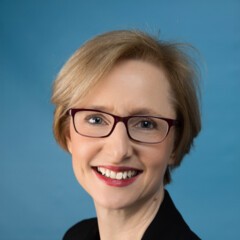 Jeannette Spears
International Press Relations
Document
download.success
Unfortunately, it seems that we had a small technical problem. Can you try your luck again?
About Amundi
About Amundi
Amundi, the leading European asset manager, ranking among the top 10 global players[1], offers its 100 million clients - retail, institutional and corporate - a complete range of savings and investment solutions in active and passive management, in traditional or real assets. This offering is enhanced with IT tools and services to cover the entire savings value chain. A subsidiary of the Crédit Agricole group and listed on the stock exchange, Amundi currently manages more than €1.9 trillion of assets[2].
With its six international investment hubs[3], financial and extra-financial research capabilities and long-standing commitment to responsible investment, Amundi is a key player in the asset management landscape.
Amundi clients benefit from the expertise and advice of 5,400 employees in 35 countries.
Amundi, a trusted partner, working every day in the interest of its clients and society
Footnotes
^ [1] Source: IPE "Top 500 Asset Managers" published in June 2022, based on assets under management as at 31/12/2021