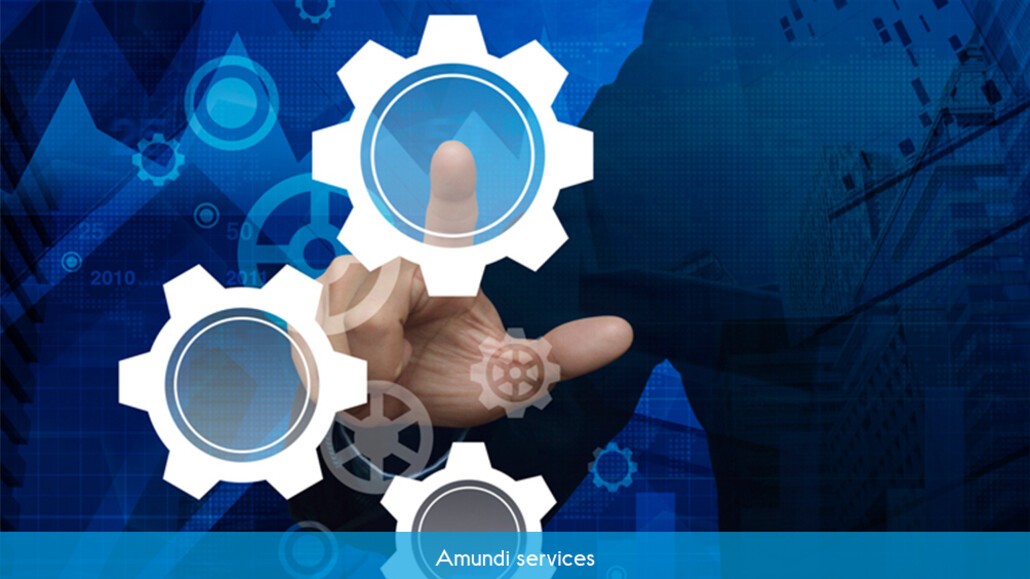 Amundi has announced it now offers an operational platform to medium-sized management companies and institutional investors independently of its portfolio management services. This includes order execution, data management, processing and reporting, control of adherence to investment rules and calculation of portfolio risk indicators.  
Persistently low yields and increased volatility mean that regular portfolio and risk monitoring, consolidated views of positions across several portfolios, and order execution quality are more important than ever. Institutions and asset managers need access to high-quality infrastructure to support this, at competitive cost.
Amundi has developed its own fully integrated operational platform, based on proprietary tools. These services are already being used by thirty internal and third-party asset managers, and are now being made available to a wider client base.
The platform is interconnected with over 40 dealers worldwide and currently manages 6,000 portfolios of all types. With €1,000bn in assets under management* the platform enjoys significant economies of scale and pricing power for execution of orders.
Amundi is offering these capabilities to two types of client: medium-sized management companies and institutional investors needing to manage their investments with increased accuracy and respond efficiently to regulatory demands.
Bernard de Wit, Amundi's Head of Support and Business Development Functions, said: "Many medium-sized fund managers cannot justify the resources needed to develop this type of platform, which must cope with increasingly complex regulations. Instead they can now partner with Amundi and take advantage of the investment we have made over years and the benefits of scale we offer."
Lionel Sancenot, Head of Amundi Services added: "With its industrial approach and size, Amundi offers a high level of automation and operational security at a reasonable cost."
Source: Amundi - Data at 30 June 2016
About Amundi
About Amundi
Amundi, the leading European asset manager, ranking among the top 10 global players[1], offers its 100 million clients - retail, institutional and corporate - a complete range of savings and investment solutions in active and passive management, in traditional or real assets. This offering is enhanced with IT tools and services to cover the entire savings value chain. A subsidiary of the Crédit Agricole group and listed on the stock exchange, Amundi currently manages nearly €1.9 trillion of assets[2].
With its six international investment hubs[3], financial and extra-financial research capabilities and long-standing commitment to responsible investment, Amundi is a key player in the asset management landscape.
Amundi clients benefit from the expertise and advice of 5,400 employees in 35 countries.
Amundi, a trusted partner, working every day in the interest of its clients and society
Footnotes
^ [1] Source: IPE "Top 500 Asset Managers" published in June 2022, based on assets under management as at 31/12/2021