Amundi, Europe's leading asset manager with €1.9 trillion in assets under management[1], is launching Amundi Commercial Real Estate Loans II (ACREL II), the second vintage of its senior mortgage fund. The fund offers professional investors exposure to an asset class that is resilient through cycles, providing diversification and relative value in the current environment, notably through floating rate returns.
The strategy of this new vintage extends that of the ACREL I fund, which raised €443 million from leading European institutional investors and built a diversified, resilient portfolio while outperforming the investment objective with constrained risk.
The stock-picking model will continue to emphasise safety, diversification, non-financial criteria (ESG) and relative value.
The fund will invest in the major economies of the euro zone, with a focus on sectors that have demonstrated resilience in a volatile and uncertain environment, such as premium office space (central locations, flexible offices offering services), logistics and managed residential properties. The ACREL II fund will aim to select primarily property-backed debt with Core or Core+* quality risk profiles, with a carefully managed Value Add** component as an additional performance lever.
This vintage will be part of a strategy of financing the energy transition by earmarking the investments financed and monitoring changes in the energy performance and carbon footprint of the assets financed, as well as their qualification by the highest standards of environmental certification. Classified as an Article 8 Fund under SFDR[2], the fund will take greater consideration of non-financial criteria[3] (ESG and Climate) through a rating carried out with a proven proprietary methodology, and will place a particular value on green financing.
This new fund, which targets a Net IRR in excess of 5.0%***[4], has already raised €150 million and is targeting a final size of around €600 million.
With more than [€2.2] billion of commitments collected through six mandates, and [€2] billion invested in around 50 deals across several geographies, sectors and risk profiles since its launch in 2018, Amundi's Real Estate Private Debt platform is now a leading player in its industry. Its value proposition is based in particular on privileged access to opportunities, allowing a very high level of selectivity.
"With this successor fund ACREL II, we aim to offer investors indirect exposure to real estate that will be both resilient and offer a high relative value, building on the success of the first vintage which demonstrated the depth of our market access, as well as the robustness and agility of our management model," comments Bertrand Carrez, Head of Credit Real Estate Debt at Amundi.
Past performance is not a reliable indicator of future performance. Investing in the fund involves a risk of capital, liquidity and credit loss. The target performance indicated is not guaranteed. 
 * Core or Core +: very high quality
** Value Add: more risky
*** Estimated, based on current interest rates
Footnotes
Contact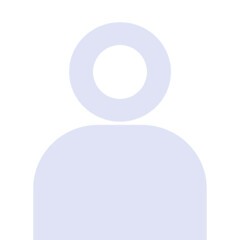 Document
download.success
Unfortunately, it seems that we had a small technical problem. Can you try your luck again?
About Amundi
About Amundi
Amundi, the leading European asset manager, ranking among the top 10 global players[1], offers its 100 million clients - retail, institutional and corporate - a complete range of savings and investment solutions in active and passive management, in traditional or real assets. This offering is enhanced with IT tools and services to cover the entire savings value chain. A subsidiary of the Crédit Agricole group and listed on the stock exchange, Amundi currently manages more than €1.9 trillion of assets[2].
With its six international investment hubs[3], financial and extra-financial research capabilities and long-standing commitment to responsible investment, Amundi is a key player in the asset management landscape.
Amundi clients benefit from the expertise and advice of 5,400 employees in 35 countries.
Amundi, a trusted partner, working every day in the interest of its clients and society
Footnotes
^ [1] Source: IPE "Top 500 Asset Managers" published in June 2022, based on assets under management as at 31/12/2021