Amundi, Europe's leading asset manager with over €1.4 trillion in assets under management1, has launched a real estate debt strategy offering exposure to Eurozone senior real estate debt. The strategy will predominantly invest in loans with floating rates, thereby offering a hedge against rising interest rates. The quality of the collateral against the loans means that the strategy has an attractive cost ratio for insurers under Solvency II.
The Eurozone real estate finance market is characterised by its size and diversity. Issuance is over €100 billion a year across Europe, 10% of which is in France2. It is highly diversified across sub-sectors (offices, retail, hotels, logistics, etc.) and borrowing counterparties. Senior mortgage loans have strong protection, including delegation of rents and therefore offer a reduced risk profile.
The strategy has been developed by Amundi's Alternative and Real Assets Platform, which already manages a €300 million segregated mandate in this asset class.  The Commercial Real Estate Debt strategy brings together Amundi group's expertise across real estate, fixed income, and credit analysis (assessing tenant risk profile). The strategy also includes ESG screening of the underlying properties. 
Bertrand Carrez, Head of Real Estate Debt Strategy at Amundi, said:
"We are offering clients a combination of Amundi's deep expertise in fixed income, where we are Europe's leading platform, and in real estate – where we made €6bn of acquisitions in 2017.
"We are aiming to raise between €350 and €500 million and are confident of being able to invest this swiftly, exploiting our relationships with players across Eurozone senior debt. This should yield abundant deal flow and enable rapid deployment of capital while remaining highly selective in the quality of the loans."
The Alternative and Real Assets Platform (€41.61 billion of assets under management) encompasses Amundi's capabilities in real estate, private debt, private equity, and infrastructure. For support tasks such as credit and property analysis, the Commercial Real Estate Debt team relies on the private debt division (16 dedicated professionals managing €6.5 billion1 of assets under management) and Amundi Real Estate (125 experts managing €27.8 billion1 of assets under management).
1 Figures at end of March 2018
2 Source CBRE - October 2017
Contact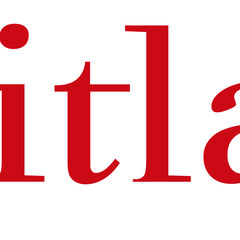 About Amundi
About Amundi
Amundi, the leading European asset manager, ranking among the top 10 global players[1], offers its 100 million clients - retail, institutional and corporate - a complete range of savings and investment solutions in active and passive management, in traditional or real assets. This offering is enhanced with IT tools and services to cover the entire savings value chain. A subsidiary of the Crédit Agricole group and listed on the stock exchange, Amundi currently manages more than €1.9 trillion of assets[2].
With its six international investment hubs[3], financial and extra-financial research capabilities and long-standing commitment to responsible investment, Amundi is a key player in the asset management landscape.
Amundi clients benefit from the expertise and advice of 5,400 employees in 35 countries.
Amundi, a trusted partner, working every day in the interest of its clients and society
Footnotes
^ [1] Source: IPE "Top 500 Asset Managers" published in June 2022, based on assets under management as at 31/12/2021