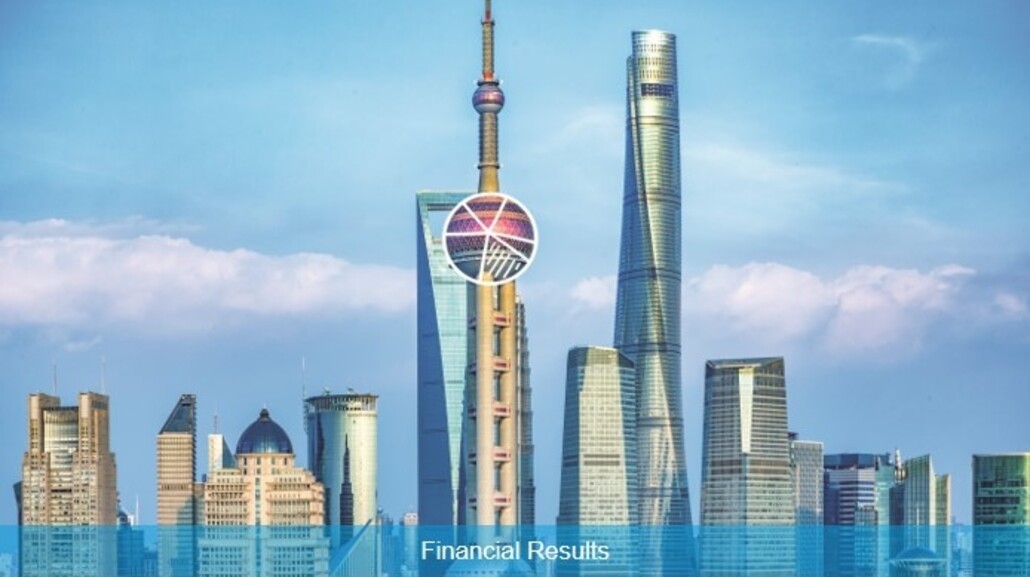 FY 2021:
Strong increase of earnings: net income[1] of €1,315m (+37%)
Very robust business momentum: +€75bn in MLT assets[2] excl. JVs                                            
AuM of €2,064bn with the consolidation of Lyxor as of 2021 year end
Footnotes
Net income, Group share. Adjusted data: excluding amortisation of distribution agreements and, in 2021, excluding costs associated with the integration of Lyxor (€12m in Q4 2021 after tax and €16m before tax) and excluding the impact of Affrancamento (€114m Q2 2021, see note 35).
Medium/Long-Term Assets; excluding Joint Ventures. Lyxor data not included.
An excellent

Q4 2021[1]

 

Net inflows of +€65.6bn, driven by MLT assets, Retail, a recovery of treasury products, and JVs

Adjusted net income of €328m, up +13.9% vs. Q4 2020

20213:

High inflows and better-than-targeted results

 

Very strong business momentum, with net flows of +€60.2bn fuelled by:

Record MLT inflows2,[2] (+€75.5bn , particularly in active management)
Robust Retail business (+€43.5bn4)
Continuing development of JVs (+€11.4bn)

 

Excellent, above-target, financial performances:

Solid increase in revenue1, driven by higher net management fees (+15%) and the exceptional level of performance fees[3] 
Excellent operational efficiency (Cost/Income ratio1 of 47,9%)
Net income1 of €1,315m, up +37% vs. 2020 

Dividend

 

Solid financial structure after Lyxor

 

Significantly higher dividend: €4.1 per share, i.e. +41% vs. 2020

 

Increased net tangible equity (€3.5bn at end-2021 post-Lyxor acquisition)

CE1 ratio[4] of 16.1%

Major achievements and strategic initiatives

 

Strong growth in Retail, driven largely by third-party distributors 

Development of activities in Asia and successful JV launch with BOC

ESG: 2018-2021 targets exceeded and new 2025 targets announced

Ramping up of Amundi Technology

Lyxor acquisition finalised
Paris, 9 February 2022
Amundi's Board of Directors, chaired by Yves Perrier, convened on 8 February 2022 to approve the fourth-quarter and full-year 2021 financial statements.
Yves Perrier, Chairman, commented:

"By leveraging on initiatives in line with our strategic objectives and identified growth drivers, Amundi succeeded in amplifying its profitable growth trajectory in 2021: creation of a subsidiary in China with Bank of China, launch of Amundi Technology, acquisitions of Sabadell Asset Management and of Lyxor".
Commenting on the figures, Valérie Baudson, CEO, added:

"Amundi surpassed in 2021 the €2Tn of assets under management milestone, thanks to the acquisition of Lyxor and to its strong commercial momentum, as evidenced by record asset collection in MLT assets.

With the adjusted net income up 37% at 1.3 Bn€, we have exceeded the targets of our medium-term 2018-2022 strategic plan.

We have also met all the objectives of our ESG plan, confirming our leadership in the field of responsible investment. Thanks to its comprehensive range of investment solutions, its technology as well as services and solutions, Amundi is well-positioned to continue on its growth trajectory".
Footnotes
Q4 and FY data do not include Lyxor figures, the acquisition of which was not finalised until 31 December 2021.
Excl. JVs
Exceptional level of performance fees = higher-than-average performance fees per quarter in 2017-2020 (€42m).
CET 1: Core Equity Tier 1
Expert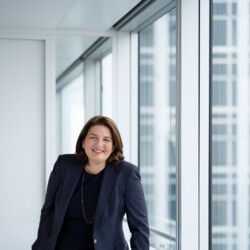 Member of Executive Committee of Crédit Agricole S.A., Chief Executive Officer of Amundi
Valérie Baudson is Deputy Chief Executive Officer of Crédit Agricole S.A. in charge of the asset management division and a member of the Executive Committee of Crédit Agricole SA since May 2021. In[...]
Read more
Contact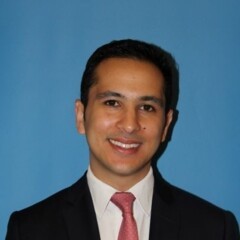 Jaïs Mehaji
UK - International Press Relations
Document
download.success
Unfortunately, it seems that we had a small technical problem. Can you try your luck again?
About Amundi
About Amundi
Amundi, the leading European asset manager, ranking among the top 10 global players[1], offers its 100 million clients - retail, institutional and corporate - a complete range of savings and investment solutions in active and passive management, in traditional or real assets. This offering is enhanced with IT tools and services to cover the entire savings value chain. A subsidiary of the Crédit Agricole group and listed on the stock exchange, Amundi currently manages more than €1.9 trillion of assets[2].
With its six international investment hubs[3], financial and extra-financial research capabilities and long-standing commitment to responsible investment, Amundi is a key player in the asset management landscape.
Amundi clients benefit from the expertise and advice of 5,400 employees in 35 countries.
Amundi, a trusted partner, working every day in the interest of its clients and society
Footnotes
^ [1] Source: IPE "Top 500 Asset Managers" published in June 2022, based on assets under management as at 31/12/2021