Newly created ECM desk aims at strengthening ties with banks' capital markets teams and aims to ensure investors can benefit from Europe's top equity investment opportunities
Amundi, the leading European asset manager, today announces the creation of its first ECM desk, with the aim of providing investors with first-class access to Europe's equity raising operations, as European companies are poised to increasingly tap equity markets for their financing needs in the coming years.
Headed by Luc Mouzon and leveraging on Amundi's extended equity research teams and on the strength of its various investment platforms as the largest European asset manager[1], the ECM desk will act as an intermediary between banks' capital markets operations and Amundi's portfolio management teams. The newly created desk will aim to help banks gauge investor appetite for upcoming equity issuances, including in particular IPOs as well as accelerated book buildings and the placement of institutional shares, in a drive to allow clients to take part in Europe's top equity investment opportunities.
The setting up of an ECM desk will allow Amundi to decide what role it wants to play in any upcoming IPO or equity issuance operation (cornerstone investor, anchor investor or standard investor) and potentially to increase its chances of success, as associating the name of a renowned investor to the process typically bolsters confidence in the offering. Because of its scale in the European investment industry, the depth of its expertise and the size of its investment and portfolio management teams, we believe that Amundi is ideally placed to provide this service and thus to contribute to reinforcing Europe's attractiveness as a key marketplace for IPOs and equity offerings.
Vincent Mortier, Chief Investment Officer at Amundi, said: "We are thrilled to launch this new Equity Capital market desk that will be providing valuable insights for Amundi's investments platforms and enhancing our capabilities in equity investing. In the current market context, it is paramount to be in the position to offer our clients access to Europe's most dynamic investment opportunities. I am convinced the Amundi ECM desk will act as a partner of choice for European companies in their IPOs process, and will ultimately contribute to reinforcing the attractiveness of Europe as a financial centre."
Expert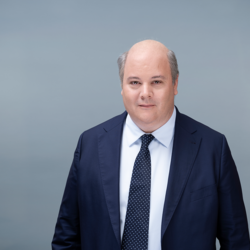 Group Chief Investment Officer
Vincent has been Group Chief Investment Officer since February 2022. Previous to that, he was the Group Deputy CIO of Amundi since 2015. He is a member of the Global Management[...]
Read more
Contact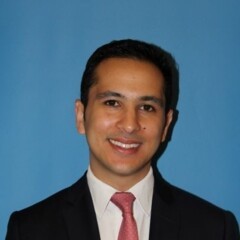 Jaïs Mehaji
UK - International Press Relations
Document
download.success
Unfortunately, it seems that we had a small technical problem. Can you try your luck again?
About Amundi
About Amundi
Amundi, the leading European asset manager, ranking among the top 10 global players[1], offers its 100 million clients - retail, institutional and corporate - a complete range of savings and investment solutions in active and passive management, in traditional or real assets. This offering is enhanced with IT tools and services to cover the entire savings value chain. A subsidiary of the Crédit Agricole group and listed on the stock exchange, Amundi currently manages more than €1.9 trillion of assets[2].
With its six international investment hubs[3], financial and extra-financial research capabilities and long-standing commitment to responsible investment, Amundi is a key player in the asset management landscape.
Amundi clients benefit from the expertise and advice of 5,400 employees in 35 countries.
Amundi, a trusted partner, working every day in the interest of its clients and society
Footnotes
^ [1] Source: IPE "Top 500 Asset Managers" published in June 2022, based on assets under management as at 31/12/2021