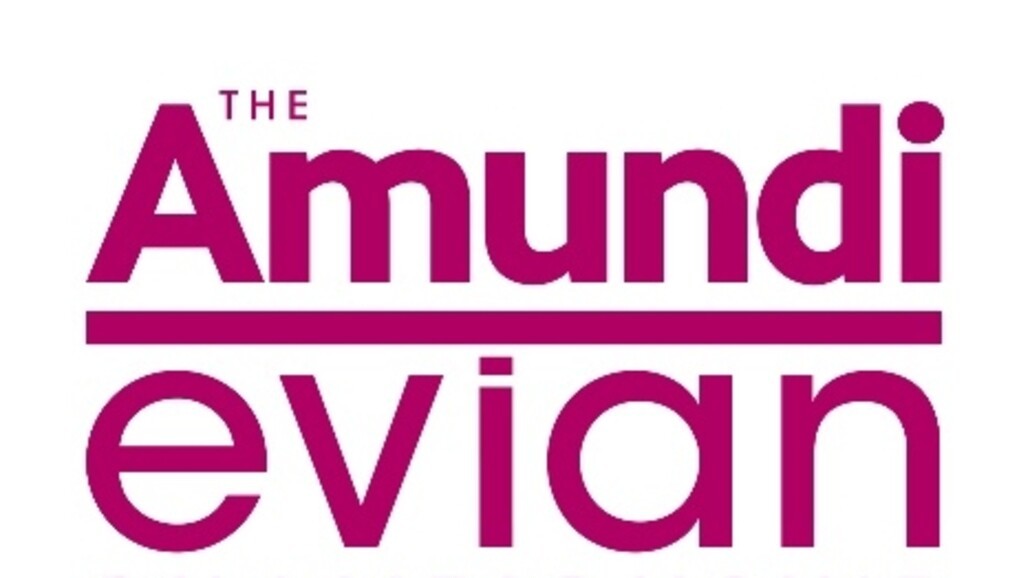 Franck Riboud, Chairman of the Evian Championship, and Yves Perrier, CEO of Amundi - the European leader in asset management - announce that Amundi becomes, for a duration of five years, the title sponsor of The Evian Championship, the women's golf major, and is renamed The Amundi Evian Championship for the occasion.
Amundi thus joins the tournament's Sponsors' Club. This partnership will enable the tournament to build even more international strength to serve women's golf globally. In fact, beginning with the 2021 edition, the prize purse will be increased to 4.5 million dollars. A rise of $400,000 that confirms the position of the women's major as one of the world's top women's golf tournaments, alongside the US Women's Open and the AIG Women's Open.
"Our partnership with Amundi strengthens our global ambitions," Franck Riboud is pleased to say. "We launched the Evian Masters in 1994 and in 2013 the tournament was renamed The Evian Championship upon becoming one of the major championships in women's golf. Today, the fact that Amundi joins us, in such unusual times, once again reaffirms the Major's appeal. It enables us to further develop the tournament's global strength and improve in all areas in order to provide the players and the international golfing world with a tournament that is unique, and one which has - I believe - proven its ability to endlessly reinvent itself and become a benchmark. I am truly delighted that Amundi is joining us, alongside Rolex, evian®.... and I take this opportunity to thank all of our sponsors, themselves world leaders in their field, for their steadfast commitment by our side!"
This partnership is perfectly in line with Amundi's DNA, which through its presence in the world of golf since 2011, shares the values conveyed by this sport - those of precision, consistency, expertise and performance – with its customers.
"We are delighted to become the title sponsor for this great tournament in women's sport that is The Evian Championship. The tournament's global reach will benefit Amundi, in particular in Asia, an important region for our company which has made it an essential component for its growth," says Yves Perrier. "We are committed over the next 5 years to supporting Europe's women golfers to enable them to emerge onto the international golf scene. Equal opportunity is indeed one of Amundi's core values."
The Amundi Evian Championship 2021 will be held from 22 to 25 July on the course at the Evian Resort Golf Club (Evian, France).  
Document
download.success
Unfortunately, it seems that we had a small technical problem. Can you try your luck again?
About Amundi
About Amundi
Amundi, the leading European asset manager, ranking among the top 10 global players[1], offers its 100 million clients - retail, institutional and corporate - a complete range of savings and investment solutions in active and passive management, in traditional or real assets. This offering is enhanced with IT tools and services to cover the entire savings value chain. A subsidiary of the Crédit Agricole group and listed on the stock exchange, Amundi currently manages more than €1.9 trillion of assets[2].
With its six international investment hubs[3], financial and extra-financial research capabilities and long-standing commitment to responsible investment, Amundi is a key player in the asset management landscape.
Amundi clients benefit from the expertise and advice of 5,400 employees in 35 countries.
Amundi, a trusted partner, working every day in the interest of its clients and society
Footnotes
^ [1] Source: IPE "Top 500 Asset Managers" published in June 2022, based on assets under management as at 31/12/2021