Amundi, leader européen de la gestion d'actifs, et CACEIS, établissement bancaire spécialisé dans les services financiers et filiale des groupes Crédit Agricole et Santander, annoncent la finalisation de leur partenariat stratégique pour accélérer le développement de Fund Channel, l'un des leaders des plateformes de distribution de fonds B2B.
CACEIS acquiert 33,33 % de Fund Channel, dont Amundi reste l'actionnaire majoritaire.
Ce partenariat permet à Fund Channel d'offrir l'une des meilleures solutions de plateforme aux gérants d'actifs et aux distributeurs, grâce à des services de négociation et de distribution à part entière, en capitalisant sur la force et l'expertise de ses deux actionnaires.
Comme annoncé aux investisseurs en juin 2022, cette étape fait partie du plan stratégique 2025 des deux partenaires, avec l'objectif d'atteindre 600 milliards d'euros d'actifs sous administration. Fund Channel propose des services pour le marché de la distribution en architecture ouverte en Europe, y compris la gestion des données, les services d'exécution des fonds, les services de conseil, et la gestion de rétrocessions, avec une position de premier plan sur le marché des plateformes[1].
Guillaume Lesage, Chief Operating Officer d'Amundi, déclare: "Le partenariat entre Amundi et CACEIS crée une offre unique sur le marché, permettant à Fund Channel d'être la plateforme préférée sur le marché de l'architecture ouverte, combinant services, technologie et exécution de fonds."
Joe Saliba, Directeur Général Adjoint de CACEIS, ajoute: "Cette joint-venture renforcera considérablement le profil de Fund Channel en tant que plateforme de distribution de fonds en Europe et en Asie. En joignant nos forces à celles d'Amundi, nous créons un partenariat stratégique qui améliore l'offre de support à la distribution de fonds de CACEIS et de Fund Channel répondant ainsi aux demandes de nos clients actuels et futurs de manière efficace ."
Footnotes
Expert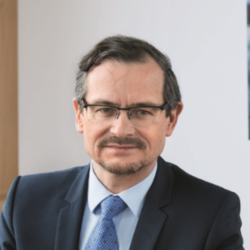 Chief Operating Officer of Amundi
Guillaume Lesage is Chief Operating Officer of Amundi. He is responsible of Amundi Technology Business line, operations, dealing, and oversees Lux[...]
Read more
Contact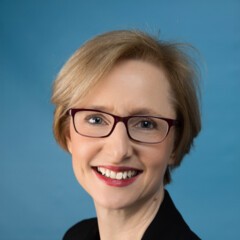 Jeannette Spears
International Press Relations
Document
download.success
Unfortunately, it seems that we had a small technical problem. Can you try your luck again?
About Amundi
About Amundi
Amundi, the leading European asset manager, ranking among the top 10 global players[1], offers its 100 million clients - retail, institutional and corporate - a complete range of savings and investment solutions in active and passive management, in traditional or real assets. This offering is enhanced with IT tools and services to cover the entire savings value chain. A subsidiary of the Crédit Agricole group and listed on the stock exchange, Amundi currently manages more than €1.9 trillion of assets[2].
With its six international investment hubs[3], financial and extra-financial research capabilities and long-standing commitment to responsible investment, Amundi is a key player in the asset management landscape.
Amundi clients benefit from the expertise and advice of 5,400 employees in 35 countries.
Amundi, a trusted partner, working every day in the interest of its clients and society
Footnotes
^ [1] Source: IPE "Top 500 Asset Managers" published in June 2022, based on assets under management as at 31/12/2021