Amundi, a global responsible investment leader, and Accor, a world-leading hospitality group, today announce an increased commitment to ocean preservation through the adoption of the Ocean Framework[1], designed by Fondation de la Mer to help companies and investors assess the impact of business activities on ocean wildlife. Accor is the first large corporate to adopt the framework, which Amundi helped design, as part of its dedicated ocean strategy and reporting policy.
As a part of their environmental commitments, Amundi and Accor began a close collaboration with the Fondation de la Mer (Sea Foundation), which has developed a framework to help companies measure impacts and make positive changes in line with the UN Sustainable Development Goal #14 'Life below water'. This goal seeks to conserve the oceans and seas, and use marine resources sustainably.
As one of the early contributors who helped define the Ocean Framework, and in line with Crédit Agricole Group's Societal Project, Amundi started using it as a tool for engagement last year with an initial pool of companies including Accor. Amundi's engagement focused on four critical sectors (seafood & aquaculture, energy, hotels, and shipping/cruise lines), calling on companies to:
Assess their impacts on oceans using the Ocean Framework as a guideline;
Report on ocean specific impacts using the KPIs  identified in the Ocean Framework;
Develop dedicated ocean strategies and policies to include ocean preservation within biodiversity strategies.
Moving forward, Amundi will double the number of companies it engages with, to encourage them to assess and reduce their adverse impacts on the ocean with dedicated performance indicators. Amundi will also seek to allocate more capital towards ocean protection.
Deeply committed to sustainable value creation, Accor announced the development of a dedicated ocean strategy and reporting policy based on the Ocean Framework, under the international label "Ocean approved". The Group banned six endangered fish species as well as locally threatened fish from its restaurants and menus and ensures that wild and farmed fish products are sourced from sustainable fisheries where possible.
Accor, which has a long-standing commitment towards sustainability, has also set ambitious global commitments to preserve biodiversity at large. It has already pledged to eliminate single-use plastics from the guest experience at its hotels by the end of 2022, as part of a drive to reduce its carbon footprint and end its contribution to the 14 million tons of plastic which enters into the oceans annually[2].
Brune Poirson, Chief Sustainability Officer, Accor declared: "As a global hospitality company we must put the ocean at the core of our biodiversity strategy and take concrete actions to protect them. This requires not only a clear dedicated strategy but also a robust reporting system. Working hand in hand with our investors and our partners throughout our value chain helps us build robust and impactful ocean and biodiversity strategies."
Jean-Jacques Barbéris, Head of Institutional & Corporate Client Coverage and ESG at Amundi commented: "The Ocean Framework supports Amundi's commitment to natural capital preservation by providing a concrete tool with dedicated performance indicators that enables Amundi to engage with companies on oceans in a more effective way. We are fully committed to increasing our support to companies in their positive contribution to the environment, and are proud to have with worked Accor who are leading the way as an early adopter of the Framework to ensure that oceans are not forgotten in our environmental pledges."
***
Footnotes
https://www.iucn.org/resources/issues-briefs/marine-plastic-pollution
Accor is a world leading hospitality group consisting of more than 5,200 properties and 10,000 food and beverage venues throughout 110 countries. The group has one of the industry's most diverse and fully-integrated hospitality ecosystems encompassing more than 40 luxury, premium, midscale and economy hotel brands, entertainment and nightlife venues, restaurants and bars, branded private residences, shared accommodation properties, concierge services, co-working spaces and more. Accor's unmatched position in lifestyle hospitality – one of the fastest growing categories in the industry – is led by Ennismore, a joint venture, which Accor holds a majority shareholding. Ennismore is a creative hospitality company with a global collective of entrepreneurial and founder-built brands with purpose at their heart. Accor boasts an unrivalled portfolio of distinctive brands and approximately 260,000 team members worldwide. 68 million members benefit from the company's comprehensive loyalty program – ALL - Accor Live Limitless – a daily lifestyle companion that provides access to a wide variety of rewards, services and experiences. Through its Planet 21 – Acting Here, Accor Solidarity, RiiSE and ALL Heartist Fund initiatives, the Group is focused on driving positive action through business ethics, responsible tourism, environmental sustainability, community engagement, diversity and inclusivity. Founded in 1967, Accor SA is headquartered in France and publicly listed on the Euronext Paris Stock Exchange (ISIN code: FR0000120404) and on the OTC Market (Ticker: ACCYY) in the United States. For more information visit group.accor.com, or follow Accor on Twitter, Facebook, LinkedIn, and Instagram.
Expert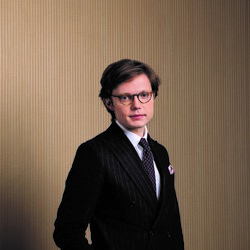 Director of the Institutional and Corporate Clients division & ESG
Before joining Amundi in 2016, Jean-Jacques served the President of the French Republic since 2013 where he was Economic and Financial Affairs Advisor. Prior to that, he was a member of the cabinet[...]
Read more
Contact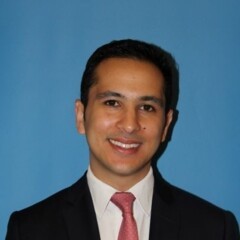 Jaïs Mehaji
UK - International Press Relations
Document
download.success
Unfortunately, it seems that we had a small technical problem. Can you try your luck again?
About Amundi
About Amundi
Amundi, the leading European asset manager, ranking among the top 10 global players[1], offers its 100 million clients - retail, institutional and corporate - a complete range of savings and investment solutions in active and passive management, in traditional or real assets.
With its six international investment hubs[2], financial and extra-financial research capabilities and long-standing commitment to responsible investment, Amundi is a key player in the asset management landscape.
Amundi clients benefit from the expertise and advice of 5,300 employees[3] in more than 35 countries. A subsidiary of the Crédit Agricole group and listed on the stock exchange, Amundi currently manages more than €2.0 trillion of assets[4].
Amundi, a trusted partner, working every day in the interest of its clients and society
Footnotes
Source: IPE "Top 500 Asset Managers" published in June 2021, based on assets under management as at 31/12/2020
Boston, Dublin, London, Milan, Paris and Tokyo
Consolidated internal Amundi and Lyxor workforce as at 01/01/2022
Amundi data including Lyxor as at 31/12/2021