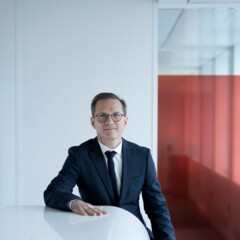 Thierry Roncalli
Thierry Roncalli is a member of Amundi Institute since 2022. He joined Amundi as Head of Quantitative Research in November 2016. Prior to that, he was Head of Research and Development at Lyxor Asset Management (2009- 2016), Head of Investment Products and Strategies at SGAM AI, Société Générale (2005-2009), and Head of Risk Analytics at the Operational Research Group of Crédit Agricole SA (2004-2005). From 2001 to 2003, he was also Member of the Industry Technical Working Group on Operational Risk (ITWGOR).
Thierry began his professional career at Crédit Lyonnais in 1999 as a financial engineer. Before that, Thierry was a researcher at the University of Bordeaux and then a Research Fellow at the Financial Econometrics Research Centre of Cass Business School. During his five years of academic career, he also served as a consultant on option pricing models for different banks. Since February 2017, he is Member of the Scientific Advisory Board of AMF, the French Securities & Financial Markets Regulator, while he was Member of the Group of Economic Advisers (GEA), ESMA's Committee for Economic and Market Analysis (CEMA), European Securities and Market Analysis from 2014 to 2018. Thierry is also Adjunct Professor of Economics at the University of Evry, Department of Economics. He holds a PhD in Economics from the University of Bordeaux, France. He is the author of numerous academic articles in scientific reviews and has published several books on risk and asset management. His last book "Introduction to Risk Parity and Budgeting" has been published in 2013 by Chapman & Hall and translated in Chinese in 2016 by China Financial Publishing House.
Linked Topics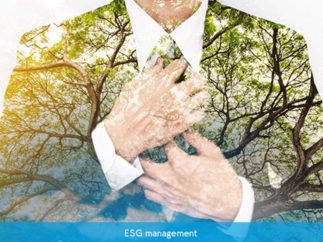 London, UK, February 10, 2020
ESG (Environnement Social Gouvernance)
Fixed Income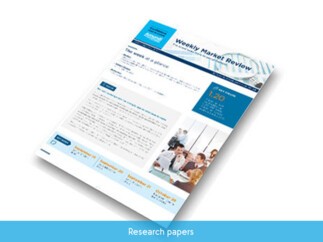 London, UK, January 14, 2020
ESG (Environnement Social Gouvernance)
research
London, 14th January 2020 – Amundi, Europe's largest asset manager and a pioneer in responsible investment, researched the impact of environmental, social and governance ('ESG') [...]
United Kingdom, January 14, 2019
ESG
Products & Expertises
EQUITIES
Popularity of active and passive ESG investing boosted by increasing institutional demand 2014 marks a turning point with ESG screening driving outperformance in developed equities wit [...]
About Amundi
About Amundi
Amundi, the leading European asset manager, ranking among the top 10 global players[1], offers its 100 million clients - retail, institutional and corporate - a complete range of savings and investment solutions in active and passive management, in traditional or real assets. This offering is enhanced with IT tools and services to cover the entire savings value chain. A subsidiary of the Crédit Agricole group and listed on the stock exchange, Amundi currently manages more than €1.9 trillion of assets[2].
With its six international investment hubs[3], financial and extra-financial research capabilities and long-standing commitment to responsible investment, Amundi is a key player in the asset management landscape.
Amundi clients benefit from the expertise and advice of 5,400 employees in 35 countries.
Amundi, a trusted partner, working every day in the interest of its clients and society
Footnotes
^ [1] Source: IPE "Top 500 Asset Managers" published in June 2022, based on assets under management as at 31/12/2021