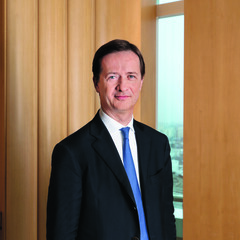 Dominique Carrel-Billiard
Head of Real and Alternative Assets
Dominique Carrel-Billiard is Head of Real and Alternative Assets at Amundi. He is a member of Amundi Group Coordination Committee, Amundi Group Executive Committee and of the Credit Agricole SA Steering Committee.
Prior to joining Amundi in December 2016, Dominique was CEO of La Financiere de l'Echiquier (2014-16), a French boutique asset manager with a European equity focus (AUM €8 bn). He had served as CEO of AXA Investment Managers Group from 2006 to 2013, a global multi-expertise asset management group with assets of €550 bn at the time, providing services in liquid assets (equities, fixed income, multi-asset), as well as illiquid assets (private equity and real estate).
Prior to AXA IM, Dominique worked as Senior Vice President Business Support and Development at the AXA Group between 2004 and 2006. Dominique Carrel-Billiard was previously a partner at McKinsey & Company where he worked for 12 years, focusing mostly on serving financial institutions. He started his career in 1987 at Credit Commercial de France in Mergers and Acquisitions.
Dominique is a graduate from HEC (Hautes Etudes Commerciales -Paris) and holds an MBA from Harvard Business School.
Linked Topic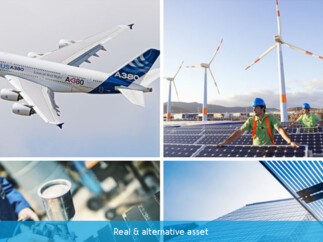 London, Royaume-Uni, September 10, 2020
Real & Alternative assets
Preqin is pleased to announce the launch of its 2020 Alternative Assets in Europe report, produced in partnership with leading European asset manager Amundi for the third year in a r
About Amundi
About Amundi
Amundi, the leading European asset manager, ranking among the top 10 global players[1], offers its 100 million clients - retail, institutional and corporate - a complete range of savings and investment solutions in active and passive management, in traditional or real assets. This offering is enhanced with IT tools and services to cover the entire savings value chain. A subsidiary of the Crédit Agricole group and listed on the stock exchange, Amundi currently manages more than €1.9 trillion of assets[2].
With its six international investment hubs[3], financial and extra-financial research capabilities and long-standing commitment to responsible investment, Amundi is a key player in the asset management landscape.
Amundi clients benefit from the expertise and advice of 5,400 employees in 35 countries.
Amundi, a trusted partner, working every day in the interest of its clients and society
Footnotes
^ [1] Source: IPE "Top 500 Asset Managers" published in June 2022, based on assets under management as at 31/12/2021